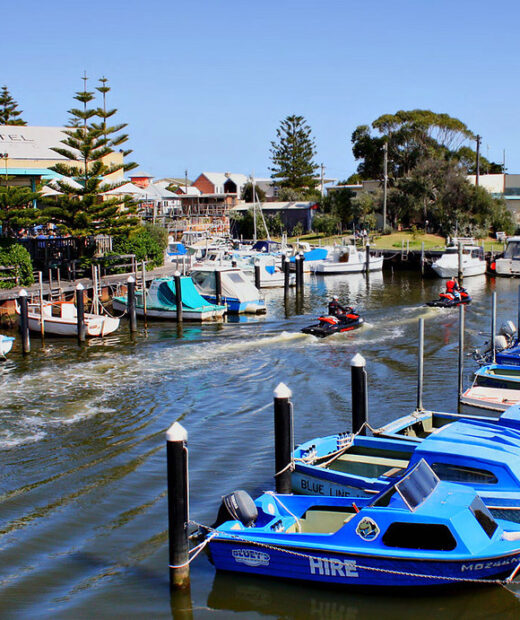 There can be few better places to live, work and grow a business than Mordialloc. With beautiful beaches on the doorstep, Mordialloc Creek bobbing with boats and Melbourne CBD a short train ride away, this area has something for everyone.
Mordialloc, part of the City of Kingston, is a bustling spot, home to over 8,000 people and hundreds of businesses – from the retail stores and cafes on the iconic palm tree-lined main street to the more industrial Braeside, the area is the chosen spot for entrepreneurs and ambitious business owners.
They're a smart and hardworking bunch in Mordi, with education levels and incomes above the state average, adding sparkle to this beachside gem of a suburb.
Mordialloc is now also home to its own Fresh Networking hub. Fresh Mordialloc is for business owners, professionals and entrepreneurs who want to grow their businesses by connecting with like-minded people.
Fresh is all about bringing people together, for 'More Connections with Less Blah'. We attract people who understand the value of networking, who are generous with their time and knowledge, and who want to help their fellow business people. We focus on getting to know, like and trust each other, without all the 'blah' of other networking groups. We're part of the Fresh network of over 200 people and 20 hubs, all of which you can visit, so there's plenty of scope to make plenty of great connections.
So if you're a business owner or professional who lives or works in magnificent Mordi, and you want to expand your connections, come and check us out at Fresh Mordialloc.
At each meeting, one of the hub members is the main speaker, and gives a 10-minute presentation.
They share their knowledge and insights, and help us get to know them and their business.
See who's up next and what you'll learn from their presentation.
REGISTER HERE >
Speaker Presentation for next meeting:
Funeral Service 101
As sure as we are all born, we will all die. Having said this, not everyone will be required to arrange a funeral... and fewer understand what happens behind the scenes. In 'Funeral Service 101', we'll touch on what happens behind the scenes and more.
Key points
Aren't Funeral services just 'an hour on the day'?
'24/7 Service'... so what does this mean?
What is a 'A Celebration of Life?'
Business Categories Available in This Hub
As a member, you'll hold the sole position for your business category within a hub. This means you are in a non-competitive environment that fosters greater collaboration and teamwork toward shared objectives.
If your category is already taken in this hub, please check out our other cafe hubs or online hubs!
And if you're thinking of stating your own hub, get in touch.
Categories Already Taken
Business Coach
Buyers Advocate
Commercial Finance
Digital Marketing
Education & Training
Financial Planner
Funeral Service
HR Consultant
Lawyer – Commercial
Mortgage Broker
Outsourcing Services
Performance Coach
Property Investment Strategist
READY TO JOIN OUR NEXT MEETING?
Come along as a guest and experience a Fresh Online meeting for yourself. You can be sure of a warm welcome and some great connections.