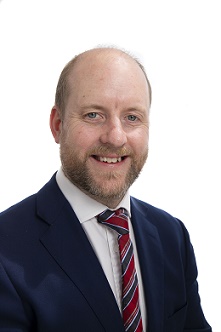 Accountant
Melbourne CBD Hub
Member since: Feb 2020
I might be in the numbers game, but I am in the trust business.
I believe that my duty to my clients, partners and friends goes beyond crunching numbers and filing returns.
Yes, I get a little excited when the conversation at a party turns to tax.
Sure, Budget Night might as well be Christmas Eve for me.
And you know that when June 30 rolls around, I'll be partying it up with the rest of my Rubiix crew.
But my ultimate joy in accounting comes from helping business owners feel in control of their destiny.
And for that reason, I am passionate about increasing the financial literacy of not just my clients, but for all sorts of people.
My team and I run countless webinars and pen hundreds of articles a year, helping to demystify everything from Federal Budgets and Tax Planning to selling a business and everything in between.
As a business owner, I pride myself on Rubiix's ability not just to provide an accounting service but a holistic experience that places a distinct emphasis on educating and empowering our clients, whilst ensuring we provide top-notch communication.
I can share this knowledge because of my extensive experience and my belief that I can always learn more.
I have been passionately providing accounting services to my diverse range of clients for over 20 years.
I spent the first 11 years of my career working in large accounting firms.
The last ten years have come as partner and director of Melbourne's Rubiix Business Accountants.
My business partner and I established Rubiix because we passionately believed that as accountants, the role we performed for our clients should be about more than numbers.
I believe the most important role I play with my clients is in gaining their trust so that they feel comfortable enough to share their biggest dreams in life and business with me.
Thankfully, as the second-born of four brothers, I've become quite adept at listening, so I'm always there to lend an ear to my clients and help them break down and process the information at hand and plot a path forward.
I want my clients to trust me enough to come to me when they have questions or concerns.
To lean on my expertise – not only as an accountant but as a fellow business owner.
Because I get it.
I understand the rollercoaster ride of running a business.
I know what it means to wear the pressure of not just providing for yourself and your family, but your family of staff and their dependents.
I even know what it feels like to feel like you have no idea what you're doing!
The reality is that as business owners, we are always learning.
However, Rubiix has been built and grown following a fundamental philosophy.
Treat clients well and do the job well, and they'll stick with you.
So far, so good!
Business ownership is a big responsibility, and as a trusted accountant for fellow businesses and business owners across a diverse range of industries, I believe that Rubiix and our team should be there to shoulder some of that responsibility.
For a lot of business owners, it can often feel like the business owns them – not the other way around.
I use my skills and passion as a Chartered Accountant to navigate the murky world of finance and accounts and work with my clients to help them understand the ins and outs of their business and take control.
As a passionate Essendon supporter, I don't even hold it against them if they support Collingwood!
My Advanced Diploma of Financial Planning means I can actively assist my clients with planning for the future in business and life, whilst my unquenchable appetite for networking has allowed me to build an extensive network of trusted professionals.
These two facets of my business are incredibly crucial to my incredible team at Rubiix and me because it means we can truly deliver on our Rubiix Care Factor promise.
We are there for our clients and able to deliver a range of value-add services, whether we do it directly or pass you onto one of our tried, tested and trusted referral partners.
Outside of my work, I am blessed with two amazing kids and a beautiful wife.
I love my sport and will happily recount to anyone willing to listen my prime days in basketball and tennis.
I still keep active today and love a good run…even if it's typically followed up with some home-baked sourdough.
I fancy myself as a bit of a foodie and wine connoisseur, so if you like catching up over a bottle of red and a top-notch meal at one of Melbourne's renowned eateries – even better.
I am always open to network and meet new people, so please, don't feel obliged to look for a reason to connect with me, or look through our mutual connections. Just reach out, and I'll be sure to say hi!
HAVE ANY QUESTIONS?
There's no such thing as a silly question. If there's something you'd like to know about Fresh, ask away…
Click below to contact us, or take a look at the most frequently asked questions.
WANT TO CHECK OUT A MEETING BEFORE JOINING?
We'd love to you come along as a guest and experience a Fresh meeting for yourself. You can be sure of a warm welcome and some great connections.