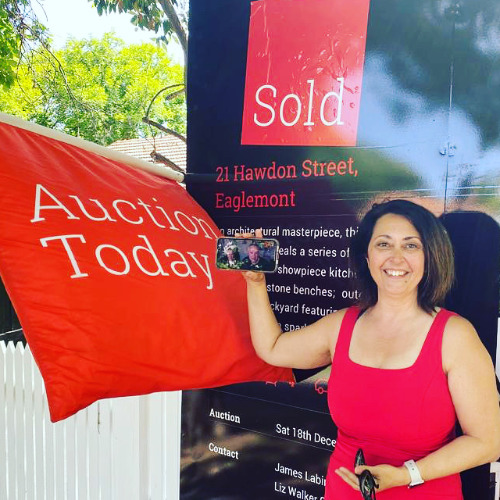 Buyers Advocate
Hubs: St Kilda
Member since: September 2020
Karen Avallone is the principal in boutique, Melbourne based vendor and buyer advisory which operates primarily throughout Victoria.
Background
Karen commenced her professional involvement in the property industry approximately 13 years ago, gaining insights into the operations of real estate sales processes at some of Melbourne's most iconic, prestige property agencies, before bringing all of her experience together in one of Melbourne's first buyers' agencies and then starting her own advisory business.
Experience
Karen's clients benefit from the experience gained in over 13 years and over 1000 property transactions. Karen supports her clients emotionally and pragmatically through the process, with her goal to achieve great outcomes for her clients with the the right property bought for the right price whilst saving time and heartache and demystifying a process which otherwise may lack transparency and sufficient information upon which to make informed decisions.
Services

Full search – Find and secure the right property at the right price
Property Coach – Achieving property goals sooner (and smarter)
Evaluate and Negotiate – unbiased advice on the property you have found, market and implementing the strategy to acquire it
Auction bidding – expert advice to win with a competitive advantage
Sales Advisory – expert advice from home preparation, agent selection through to settlement
Pro Bono – helping those in exceptional circumstance
Qualifications
A licensed real estate agent and member of the Real Estate Institute of Victoria, Karen also holds the qualifications of Master of Business (Property), Postgraduate Diploma of Management and Bachelor of Applied with specialisations in investment analysis, development feasibility, sustainability, green building and design. Karen also has behind her a successful 20 year career in IT and management consulting,
After buying her own first property at the age of 20, Karen has ridden the waves of property ownership, building her own portfolio of investment properties whilst renovating, flipping and developing homes for herself and her family across the Melbourne metropolitan area, through recessions, booms, busts, bubbles and everything in between.
HAVE ANY QUESTIONS?
There's no such thing as a silly question. If there's something you'd like to know about Fresh, ask away…
Click below to contact us, or take a look at the most frequently asked questions.
WANT TO CHECK OUT A MEETING BEFORE JOINING?
We'd love to you come along as a guest and experience a Fresh meeting for yourself. You can be sure of a warm welcome and some great connections.