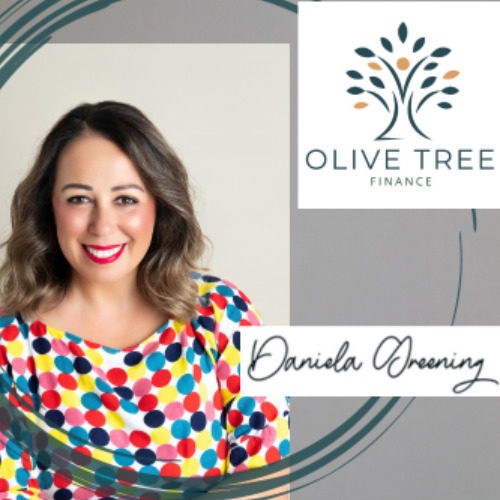 Mortgage Broker
Hubs: Doncaster
With 10 years experience, Daniela Greening, is a Finance and Mortgage Broker, who boasts a remarkable combination of exceptional business acumen and an unwavering commitment to detail.
With a rich corporate background, Daniela brings a profound understanding of financial intricacies and a strategic perspective that sets her apart in her field.

What truly sets Daniela apart is her dedication to helping clients achieve their long-term financial goals. She doesn't just secure loans; she crafts financial blueprints designed for her clients' unique aspirations. Understanding her clients' objectives is her guiding principle, ensuring they receive tailored solutions that yield the best outcomes.

Daniela's passion for real estate investment shines through in her specialization in property investment strategy and planning. Her expertise extends beyond owner-occupied properties, encompassing a diverse range of options such as commercial properties, National Disability Insurance Scheme (NDIS) investments, and Self-Managed Superannuation Fund (SMSF) opportunities. Her knowledge in these areas empowers her clients to diversify their portfolios wisely.

Daniela's clients consistently praise her for her dedication and knack for translating complex financial concepts into easily digestible advice. With her by your side, you're not just securing a mortgage; you're partnering with a financial strategist who champions your dreams and financial success.
Services Offered:
*Owner Occupied Loans
*Investment Loans
*Refinances
*Equity Release
*Commercial Loans and funding
*SMSF Loans
*NDIS Loans
*Asset Finance – Car, Machinary, Marine and Equipment
*Personal Loans
Make a time: https://calendly.com/olivetreefinance/getting-started
HAVE ANY QUESTIONS?
There's no such thing as a silly question. If there's something you'd like to know about Fresh, ask away…
Click below to contact us, or take a look at the most frequently asked questions.
WANT TO CHECK OUT A MEETING BEFORE JOINING?
We'd love to you come along as a guest and experience a Fresh meeting for yourself. You can be sure of a warm welcome and some great connections.