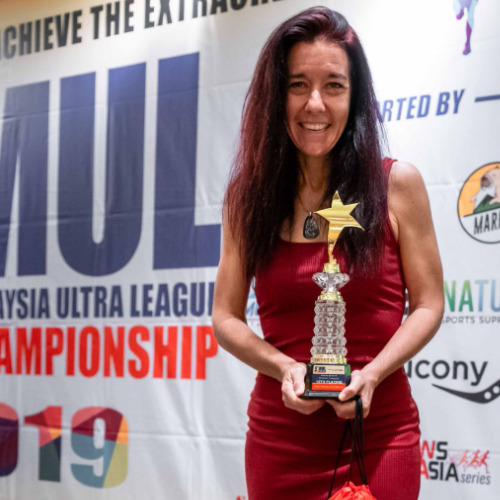 Non Profit
Hubs: Brisbane CBD, Queensland State Hub
At an early age Vero developed a strong passion for writing. Pursuing this passion for the written word, Veronique worked as a journalist for over 15 years, also receiving her master's degree in business administration before leaving and traveling to the most exotic parts of the world.
After years of hard work, Vero wrote, and publish her first book in 2022: Fearless: One woman's transformational journey from a treadmill to running the African Continent. Her ultra-running journey didn't begin until the second half of her life. In running, she found a sport that brings out the best in her. Her ultra-running achievements gave her the privilege of becoming one of the best female athletes in Southeast Asia. She won different races ranging from 100 miles to 444 kilometers as well as an incredible 3010km self-supported run across Japan over 72 days.
Vero believes that the only way to truly thrive in life and live meaningfully is to aim to achieve goals bigger than yourself. This is the reason why Veronique created 'Run for Humanity' a nonprofit organization with a mission to change the world by providing clean and safe water to remote parts of the planet that don't have access to it.
Vero is on the quest to become the first female in the man's world of ultra marathoning, to run the entire country of Africa, north to south, Cairo to Cape Town (that means more than 13 000kms of running) where she will be providing clean and safe water to the remote parts of the world who don't have access to it. Vero also offer
-Organisational leadership training (based on Result Based management technics)
-Inspiration and motivation talk where Veroshared to people how she started running from a treadmill, to run her first marathon, and how she became the overall winner of the 444km race. She share with people thatit"s through gratefulness, love, and giving back that we can create a better world, and if Vero can do it, everyone can!
HAVE ANY QUESTIONS?
There's no such thing as a silly question. If there's something you'd like to know about Fresh, ask away…
Click below to contact us, or take a look at the most frequently asked questions.
WANT TO CHECK OUT A MEETING BEFORE JOINING?
We'd love to you come along as a guest and experience a Fresh meeting for yourself. You can be sure of a warm welcome and some great connections.