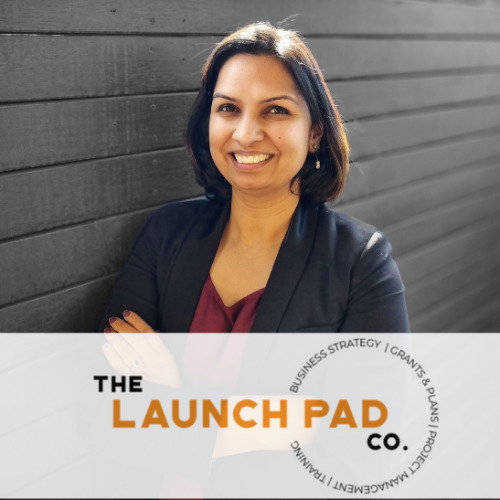 Grant Services
Hubs: Eltham
Ruchi heads The Launch Pad Co, an adisory service that assists businesses with strategy, project delivery, grant funding and tender submissions.
As a Project Manager who has worked in the corporate sector for 16 years, Ruchi has solid experience in business improvement, process optimisation, project delivery and business case preparation.
Ruchi and her team have access to over 3000 grants and have delivered a number of successful grants and tender applications for clients across industries.
Ruchi also runs an very active 'Small Business & Grants' community on Facebook that is currently home to over 3,000+ small businesses around Australia. So if that is your market, get in touch for collaboration opportunities.
If you would like to know more about our services, please feel free to reach out.
www.facebook.com/thelaunchpadco
www.facebook.com/groups/smallbusinessandgrants
www.linkedin.com/in/ruchi-a-gupta/
HAVE ANY QUESTIONS?
There's no such thing as a silly question. If there's something you'd like to know about Fresh, ask away…
Click below to contact us, or take a look at the most frequently asked questions.
WANT TO CHECK OUT A MEETING BEFORE JOINING?
We'd love to you come along as a guest and experience a Fresh meeting for yourself. You can be sure of a warm welcome and some great connections.