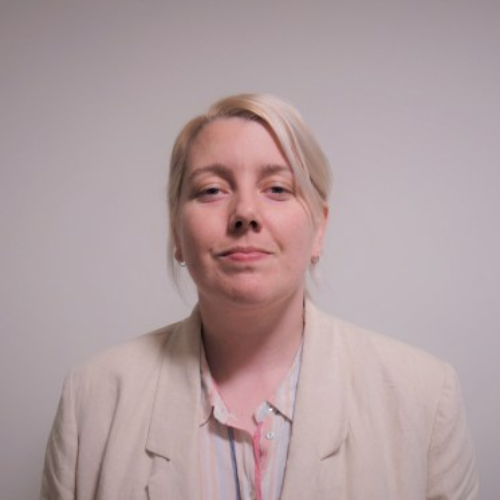 Content Marketing
Hubs: Abbotsford
I'm Rhiannon! I specialise in Content Marketing.
Hi there!
My name is Rhiannon Mason and I am co-Director of Goodness Greatness, a Melbourne-based digital marketing agency.
While we help our clients with a range of web and digital marketing services, my real specialty lies in helping businesses achieve their goals through content marketing.
What the heck is content marketing?
I'm so glad you asked.
Put simply, content is the substance of something. So, in a digital context, it could be the copy and images on your website, the wording of your LinkedIn profile or your general Social Media presence, including your page profile and posts.
Content Marketing is the process of defining a target audience, finding out what matters to them and where they consume information.
From there, we create and distribute content that is valuable to them, to not only better assist them in their buying journey, but increase leads for businesses and lower their overall marketing budget.
Who the heck specialises in content marketing?
Me!
With a Bachelor of Creative Industries, specialising in Professional Writing and Editing, and having studied Communication Design in China and Germany, it's no surprise to anyone that I'm obsessed with all things communication.
After a decade of copywriting I realised even Shakespeare himself would struggle to get noticed online without the right marketing strategy, so I have spent the last 5 years studying various platforms and methods of marketing to combine quality content with tactical distribution.
Who the heck uses content marketing?
Businesses who have a website and a marketing budget. That's all it takes, really.
Content marketing is a cost-effective form of marketing, because as opposed to say, TV and Billboards, you can uncover who your customer really is and focus your efforts on speaking directly to them.
Content marketing is sometimes mistakenly confused for merely educating users or creating brand awareness, but effective content marketing does all of this and more, guiding quality leads through the buying journey, right to your doorstep.
Things Goodness Greatness can help with:
Website and Content Audits
Digital Marketing Strategy
B2B/B2C Marketing
Consultation & Training
Implementation
Organic Marketing
Social Media Marketing
Paid Advertising
Community Engagement
Email Marketing
Automation
Want to know more about me or my beloved content marketing?
Whether you want to grab a coffee and have a chat or talk about how content marketing could be applied to your business, reach out to me anytime!
HAVE ANY QUESTIONS?
There's no such thing as a silly question. If there's something you'd like to know about Fresh, ask away…
Click below to contact us, or take a look at the most frequently asked questions.
WANT TO CHECK OUT A MEETING BEFORE JOINING?
We'd love to you come along as a guest and experience a Fresh meeting for yourself. You can be sure of a warm welcome and some great connections.