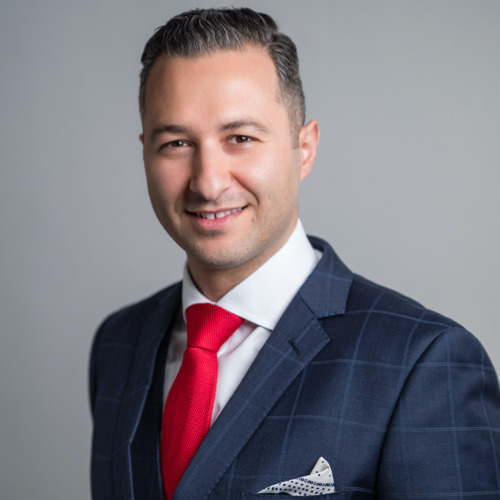 Commercial Finance
Hubs: Waverley Park
Luay is an experienced Banking & Finance professional. His experience spans over 16 years, having previously spent many years as a commercial banker at a major Australian bank and now running his own boutique finance brokerage.
In 2014 Luay decided to embark upon establishing his own specialised finance brokerage – AVIATOR Advisory. Leveraging on his extensive experience, he has successfully carved out a niche within the commercial finance and alternative debt solutions / private funding space, which cater for clients with debt requirements that do not fall within the appetite of the major banks.
Luay is a graduate of Victoria University and has attained his PhD, through which he studied the factors contributing to effective relationship management within the banking sector, Master of Business in Management Practice and Bachelor of Business in Commercial Law.
AVIATOR Advisory assists Small & Medium Businesses, Property Developers and Investors as well as Self-Managed Superannuation Funds to borrow for the following purposes:
✅ Business acquisition / mergers / expansion finance;
✅ Commercial Asset Finance e.g. vehicles, tucks, plant & equipment;
✅ Commercial Property loans e.g. industrial, office, retail;
✅ Private Lending;
✅ Professional Services finance e.g. rent roll, accounting, legal & medical practices, financial planning;
✅ Property Development / Construction loans e.g. apartment complexes, townhouse developments, land subdivision, multi-dwelling construction;
✅ Short-term Cash Flow lending; and
✅ Working Capital finance e.g. debtor finance, overdrafts, trade finance (domestic & international).
Luay's extensive experience holds him in good stead to assist clients with their varied finance requirements and varying degrees of financial and borrowing structure complexity.
Luay has also assisted many clients who have had circumstances that have been too complex or undesirable for mainstream lenders, and with a substantial panel of private and non-bank lenders, Luay and the team at AVIATOR Advisory are ready to assist you and your clients with any commercial finance requirement.
HAVE ANY QUESTIONS?
There's no such thing as a silly question. If there's something you'd like to know about Fresh, ask away…
Click below to contact us, or take a look at the most frequently asked questions.
WANT TO CHECK OUT A MEETING BEFORE JOINING?
We'd love to you come along as a guest and experience a Fresh meeting for yourself. You can be sure of a warm welcome and some great connections.