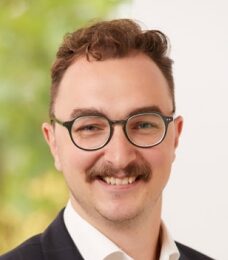 Financial Planner
Hubs: Richmond, Melbourne Corporate
Member since: Jan 2017
Tenfold Wealth is a holistic wealth management firm that is people focussed and results driven. We guide people through the financial decisions and ensure that our clients are able to make changes in their lives to acheive things that are truly meaningful to them, their families and their business. We help our clients understand their options and the ways in which they can acheive financial freedom. 
As an Adviser, it is my job to help people through the emotional barriers of their finances to acheive a greater outcome. Each person has individual goals, an aspect of my role that I love. Each new client is a new challenge, a new set of problems to solve to acheive a positive outcome for. I am driven to help my clients acheive more than they beleived was ever possible through strategic planning and sound advice.
HAVE ANY QUESTIONS?
There's no such thing as a silly question. If there's something you'd like to know about Fresh, ask away…
Click below to contact us, or take a look at the most frequently asked questions.
WANT TO CHECK OUT A MEETING BEFORE JOINING?
We'd love to you come along as a guest and experience a Fresh meeting for yourself. You can be sure of a warm welcome and some great connections.