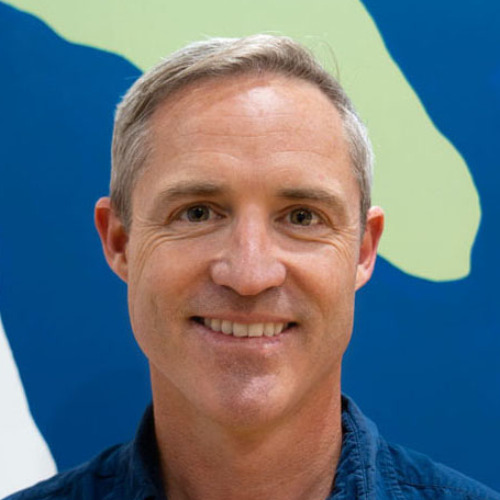 Graphic Design
Hubs: Abbotsford
Member since: 2021
I work harder to make you look good.
Dave is the Owner and Creative Director of Volcanic Creative specialising in branding, visual identity, graphic and digital design for the best part of 25 years. Dave's trademark is his talent to balance the pursuit of perfection with aesthetics, function and timing. Known for his contagious loud laugh and tireless energy for learning more, Dave's career draws inspiration and motivation from all things design, science, sport and fitness.
Volcanic Creative is a boutique visual identity studio – a true partner for branding, creative and digital. We work harder to make you look good and help your customers fall in love with you. Volcanic Creative brings your brand into the world and strengthens the ones already here.
Background
As many do in the design field, Dave's first job had to fit in around finishing the last year of his degree. The night-shift of a small publisher in Melbourne in 1996 provided real-world industry experience with a rapid learning curve that allowed Dave a fast track to hone his craft.
Learning everything he could over the next 13 years, Dave was ready to rise to the challenge, starting his own branding studio, Volcanic Creative.
Services
Dave is relied upon as a specialist in brand management – bringing startups to life and assisting corporates manage existing brand portfolios in print and digital media. Dave's career has seen him work extensively with leading brands in the corporate market and government such as Holden, Bendigo Bank, BIG4, Moore Stephens, Willis Tower Watson, University of Melbourne and the State Government of Victoria.
Volcanic Creative solves problems with:
Brand Design – Does your brand tell your story?
Targeted Marketing – Are you letting your brand shine?
Publication Design – Does your creative stand out from the crowd?
Digital Design – Has your brand got a strong digital presence?
Signage Solutions – Does your brand utilise wayfinding and decorative mediums to communicate to your audience?
Specialty Design – Do you need a Wow Factor?
HAVE ANY QUESTIONS?
There's no such thing as a silly question. If there's something you'd like to know about Fresh, ask away…
Click below to contact us, or take a look at the most frequently asked questions.
WANT TO CHECK OUT A MEETING BEFORE JOINING?
We'd love to you come along as a guest and experience a Fresh meeting for yourself. You can be sure of a warm welcome and some great connections.