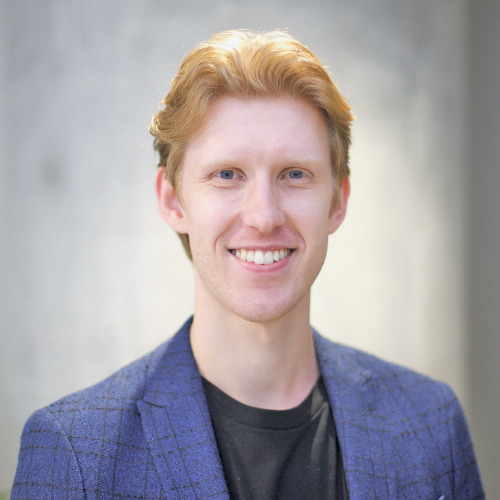 Management Consultant
Hubs: Abbotsford
About Chris:
Chris is a Scaling Consultant at Intent. Intent specialises in optimising businesses using scaling models and frameworks to scale small to medium-sized businesses so that exponential returns are achieved with fewer resources.
Intent started as an Accounting firm in 2005 before pivoting to a Scaling Agency 7 years ago after its founder, Jenny Junkeer identified businesses' need for scale.
Chris joined Intent from technology consulting where he lead digital transformation projects bringing experience in emerging technology, digital business platforms, and organisational change management. Chris moved to Intent as a Scaling Consultant bringing this capability of technology and effective people implementation to the team.
Chris has a passion for framework thinking and problem-solving and is driven by understanding his clients to identify the core problems facing the business. This enables him to then leverage Intent's Scaling Models and Frameworks to unlock the opportunities available for the business to scale. Chris' tailored approach for each client's unique business and situation also supports the implementation of scale in the business, so that it may be sustained and built upon by the business.
With a background in Management and Business Law from Monash University, Chris has an eye for important details while maintaining progress toward overall objectives.
Outside of business, you'll find Chris at Western Bulldogs games, following everything Formula 1, cooking up a storm in the kitchen or brewing a coffee with his attempts at latte art.
Intent Offerings:
Intent provides a suite of offerings for its clients, including:
– Digital scaling memberships: Learn the Scaling Models and Frameworks for clients to apply in their business
– Scaling Diagnostics: Understand the business's priorities and scaling score across all areas
– Scaling Journey: A curated Scaling Journey for clients to implement scale
– Scaling Projects: Implement scale by solving scaling challenges within the business
Visit the Intent website at the top of the page for more details.
Get in touch:
Reach out to Chris if you'd like to have a chat or learn more about Scaling: https://intent.do/chatwithchris
HAVE ANY QUESTIONS?
There's no such thing as a silly question. If there's something you'd like to know about Fresh, ask away…
Click below to contact us, or take a look at the most frequently asked questions.
WANT TO CHECK OUT A MEETING BEFORE JOINING?
We'd love to you come along as a guest and experience a Fresh meeting for yourself. You can be sure of a warm welcome and some great connections.