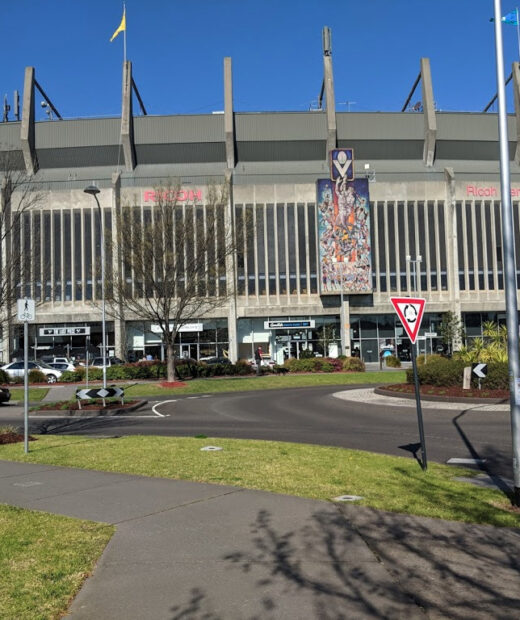 The Fresh Waverley Park hub is a friendly, fun family. We're a supportive business team and great friends too.  Our hub is easy to find, located just off the Eastlink in Melbourne's Eastern suburbs – if you're a footy fan you'll recognise our venue as the iconic former home of the Hawks and the Saints.  Nowadays it's also well known for its home-roast coffee.  So come and have a cuppa with the friendliest hub on the block!
At each meeting, one of the hub members is the main speaker, and gives a 10-minute presentation.
They share their knowledge and insights, and help us get to know them and their business.
See who's up next and what you'll learn from their presentation.
REGISTER HERE >
Speaker Presentation for next meeting:
Creating engaging Instagram content for service buinesses
Social Media Marketing Strategist, Marina Garbuio from Motivating Marketing, shares top tips on how to use Instagram effectively and efficiently to attract your ideal audience... and it's not what you think!
Key points
What content to create and why
Insider information on Instagram algorithms
And no, you don't need to dance on Reels (but what should you be doing?)
Business Categories Available in This Hub
As a member, you'll hold the sole position for your business category within a hub. This means you are in a non-competitive environment that fosters greater collaboration and teamwork toward shared objectives.
If your category is already taken in this hub, please check out our other cafe hubs or online hubs!
And if you're thinking of stating your own hub, get in touch.
Categories Already Taken
Accountant
Bookkeeping
Life Coach
Mortgage Broker
Real Estate - Residential
READY TO JOIN OUR NEXT MEETING?
Come along as a guest and experience a Fresh Online meeting for yourself. You can be sure of a warm welcome and some great connections.