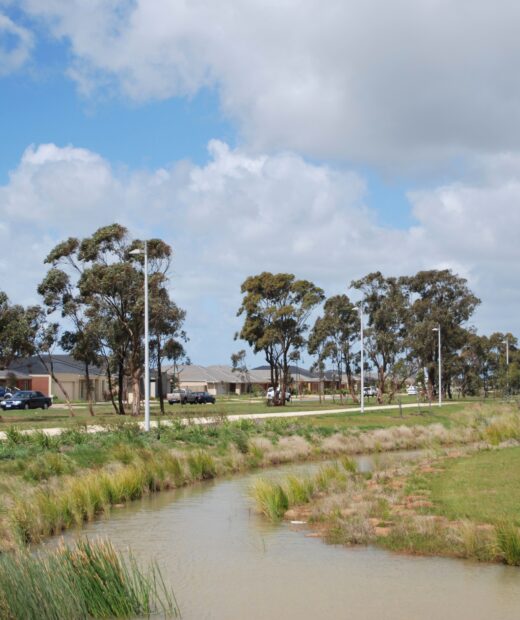 Fresh National Melbourne Outer West is for business owners and professionals who live and work in the City of Melton. Melton sits to the North West of Melbourne, between the city and the goldfields of Ballarat. It's an area that's grown rapidly in the 21st century, and is now home to over 172,000 people. The city of Melton is close enough to commute to the CBD, and spacious and affordable enough to attract young families and business people.
The biggest source of work is the construction industry, closely followed by education. There are 10,000 local businesses in the Outer West, with their owners keen to help them grow and thrive.
That makes the Outer West the perfect choice for a Fresh National hub. Fresh National is a business networking group for time poor business owners, entrepreneurs and professionals, who want to make new connections, but don't have the time to travel to face to face meetings.
The benefits of online networking in the Outer West
If that sounds like you, Fresh National Outer West is your networking home. We're all about helping you to meet new people, learn about their businesses, and build relationships that generate business referrals.
We get together online, once a fortnight, saving you the time and money of travelling to a face-to-face networking meeting. At a Fresh National meeting, you'll get to know your fellow members better, and meet new people with the same outlook and approach that you have.
We rotate through several different agendas, so meetings are never the same from fortnight to fortnight. We include plenty of opportunities for small group chats, as well as the main room meeting. Our meetings are dynamic, fresh and fun. The key aim is to help you get to know, like and trust each other because we know that that is the key to business referrals.
Although we're an online networking group, we actively encourage local members to meet face to face too, to really strengthen your relationships away from the screen.
The best of online, local and national networking
But it doesn't stop at the Melton city limits. Fresh National Outer West is part of the wider Fresh National network, which has hubs in Victoria, NSW and Queensland. As a member of Fresh National Outer West, you can visit any other hub, any time, as often as you like. So you can get to know people from further afield than just your local area.
So, if you're a dynamic business owner in the Outer West, who wants to make more connections Fresh National is the place to do it. Come and give us a try – join a meeting as our guest.
Networking for busy professionals in the City of Melton
Local and online for connections near and far
We believe in getting to know, like and trust each other
Relationships – not forced referrals – are at the heart of Fresh
Grow your network – in the Outer West and beyond
How does this online hub work?
When you join Fresh National Outer West, you'll be the only member in your business category.
Melbourne Outer West is an area hub, affiliated with the state hub for Victoria. If an area hub has fewer than 10 members, it will take part in a combined meeting with the state hub. You may find that in the state hub meeting, you're not the only bookkeeper/graphic designer/mortgage broker in the room.
The faster the Melbourne Outer West area hub grows, the faster you reach independent meetings and exclusive claim to your category.
At every meeting, a member gives a presentation about their business, or a topic on which they are an expert.
This helps us to build the 'know, like and trust' that is at the heart of Fresh. By getting to know a member that bit better, we get closer to understanding their ideal referral and whether we can introduce them to any of our contacts.
READY TO JOIN OUR NEXT MEETING?
Come along as a guest and experience a Fresh Online meeting for yourself. You can be sure of a warm welcome and some great connections.