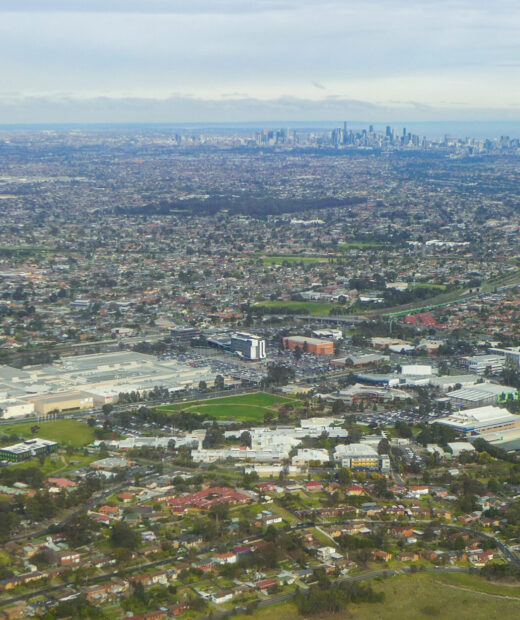 Melbourne's Outer North takes in the Shire of Nillumbik, the City of Whittlesea and the City of Hume.
Straddling the route of the Hume Highway, the area includes the outer suburbs of metropolitan Melbourne such as Greenvale and Broadmeadows, satellite towns like Sunbury and large areas of rural environment.
The Outer North is home to over half a million people – with a real mix of generations. In Hume and Whittlesea, there's a larger than average young population, whereas Nillumbik's residents are older than the average for Melbourne.
The area is also home to over 37,000 businesses, with the major industry groups being healthcare, logistics, education, construction and retail.
The Outer North is an area of contrasts, with something for everyone – and now it can add Fresh National to its list of what makes the Outer North a great place to live and work.
The benefits of online networking in the Outer North
Fresh National Melbourne Outer North for entrepreneurs and business owners who live and work in Nillumbik, Whittlesea and Hume, and who want to expand their business networks. We're an online networking group that focuses on helping business owners to connect with other like-minded people in the Outer North, and beyond.
Because we meet online, we save busy business people the time it would take to travel to a meeting venue – and the cost of the coffee and brekkie once you get there. We know you've always got a lot to do, so we make the most of your precious time.
Our meetings have one primary goal – that everyone leaves every meeting with at least one new connection. Our agendas are fun, lively, dynamic – they help us get to know, like and trust each other, which is where the magic of business referrals happens.
The best of online, local and national networking
Whilst our fortnightly meetings are online, you also have plenty of opportunity for face to face catch ups too. We actively encourage members of Fresh National Outer North to get together socially or for business to really strengthen those relationships.
With Fresh, your new connections aren't just limited to the Outer North though. Fresh National is a network that spans the east coast of Australia, with hubs throughout Melbourne, Sydney and Brisbane. Once you're a member of Fresh National Outer North, you can visit any of these other hubs and make new connections up and down the country. We even have members on the West Coast and in other countries. So your new network knows no boundaries.
We'd love to show you first-hand how much fun our meetings are, and to introduce you to some new connections. Why not come along to a meeting as our guest – there's no charge, and we guarantee you'll make some great new connections.
online business networking for busy professionals in Melbourne's Outer North
The best of online, best of local
Part of the extended Fresh National Network that spans the east coast
No forced referrals – just 'know, like, trust'
Grow your network – in the Outer North suburbs and beyond
How does this online hub work?
When you join Fresh National, you'll be allocated to an area hub, based on the area of Melbourne in which your business is based. Within your area hub, you'll be the only member in your business category.
If you're in a smaller area hub, which hasn't yet reached the 10 members required for independence, you'll still be taking part in a combined meeting with the capital city hub. You may find that in the capital city hub meeting, you're not the only bookkeeper/graphic designer/mortgage broker in the room. The faster your area hub grows, the faster yo
At every meeting, a member gives a presentation about their business, or a topic on which they are an expert.
This helps us to build the 'know, like and trust' that is at the heart of Fresh. By getting to know a member that bit better, we get closer to understanding their ideal referral and whether we can introduce them to any of our contacts.
READY TO JOIN OUR NEXT MEETING?
Come along as a guest and experience a Fresh Online meeting for yourself. You can be sure of a warm welcome and some great connections.