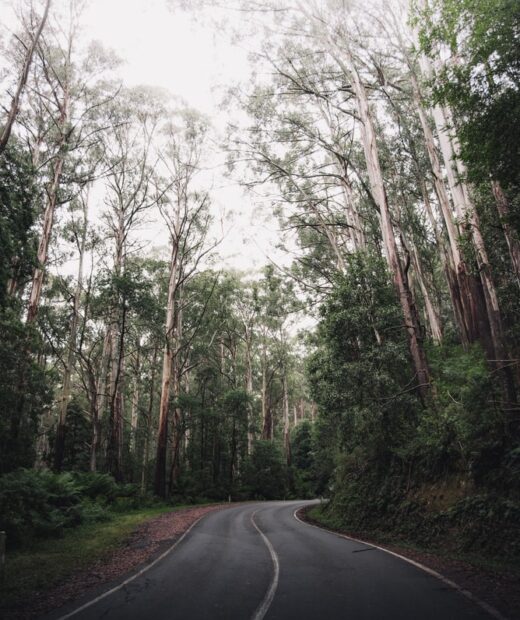 Melbourne's Outer East takes in the suburbs of Lilydale and Wandin, the town of Pakenham, the forests, hills and villages of the Dandenong ranges and the fertile valley of the River Yarra. It's also home to one of the fastest growing regions in Australia – the Shire of Cardinia.
The Outer East covers a massive 3750 square kilometres, and with a population of just 275,000 that means that for those who live in the shires of Cardinia and Yarra Ranges, there's plenty of space to stretch. The population density here is less than one person per hectare – 100 times less than in the centre of Melbourne, less than 90km away. The region attracts families with young children, and older workers and retirees.
But there's a thriving business community, with the area being home to over 22,000 businesses. The biggest sectors in the region are construction and retail. And to help ambitious and motivated entrepreneurs and business owners in the shires of Cardinia and Yarra Ranges, there's Fresh National Outer East.
Fresh National Melbourne Outer East is an online networking group for business owners who want to grow their business and help others do the same. If you're a dynamic, motivated and active business owner, Fresh National is the perfect way for you to expand your connections, create new relationships and generate referrals – for yourself and others.
The benefits of online networking in the Outer East
We get together every other week, via zoom. That means you don't need to spend time getting to a meeting venue – we come to your screen. The meetings are fun and fresh, and have one sole aim – we want you to leave every meeting with at least one new connection. You'll meet new people, build relationships, and expand your network of people who can complement what you do and help your clients.
We know that connections generate business – we don't force you to refer to your fellow members because we know that as you get to know them, that will happen naturally.
The best of online, local and national networking
Fresh National extends way beyond the Outer East – up and down the east coast of Australia in fact. We have Fresh capital city hubs in Sydney, Melbourne and Brisbane, and multiple sub hubs in every state. They all meet online, and as a member, you can visit any of them, as often as you like. Giving you more chance to expand your connections the length of the country.
But we appreciate that face to face is great too – so we encourage Fresh National Outer East members to meet up with each other outside the meetings, to strengthen their relationships over a cuppa, or something stronger. Fresh National really does offer you the best of both worlds.
So if you're a busy business owner or entrepreneur who lives or works in Cardinia or Yarra Ranges, Fresh National Outer East is for you. We'll help you make new connections, expand your network, learn new skills – and have fun along the way. Why not visit one of our meetings to see for yourself.
Efficient business networking
For busy professionals in Melbourne's Outer East
The convenience of online
The connection of face to face
No forced referrals – just great relationships
How does this online hub work?
When you join Fresh National Outer East, you'll be the only member in your business category.
Melbourne Outer East is an area hub, affiliated with the state hub for Victoria. If an area hub has fewer than 10 members, it will take part in a combined meeting with the state hub. You may find that in the state hub meeting, you're not the only bookkeeper/graphic designer/mortgage broker in the room.
The faster the Melbourne Outer East area hub grows, the faster you reach independent meetings and exclusive claim to your category.
At every meeting, a member gives a presentation about their business, or a topic on which they are an expert.
This helps us to build the 'know, like and trust' that is at the heart of Fresh. By getting to know a member that bit better, we get closer to understanding their ideal referral and whether we can introduce them to any of our contacts.
Business Categories Available in This Hub
Categories Already Taken
Financial Planner
Web Developer
READY TO JOIN OUR NEXT MEETING?
Come along as a guest and experience a Fresh Online meeting for yourself. You can be sure of a warm welcome and some great connections.