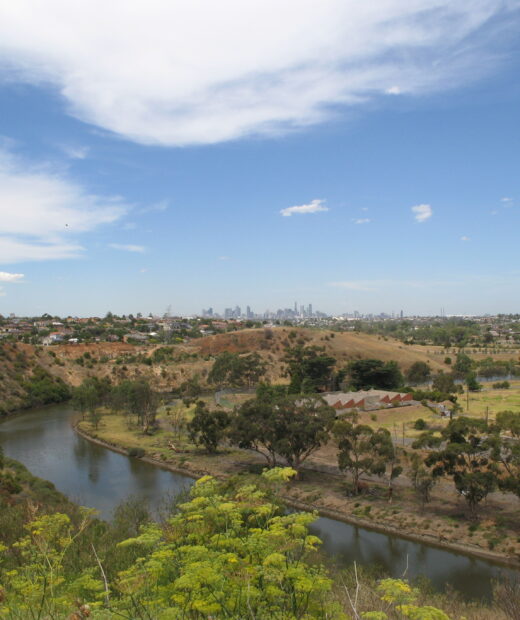 Fresh National Melbourne Inner North is for business owners and entrepreneurs in the Moreland, Darebin, Banyule, Yarra, and Moonee Valley local government areas. The inner north is home to almost 700,000 Melburnians, and stretches from the borders of the CBD to the green belt close to Tullamarine airport.
The people of the inner north are primarily of working age, with lower than average numbers of under 18s and over 60s. Employment rates are high, at over 93%, and there are almost 70,000 businesses in the area.
In Moonee Valley, the biggest industry sector is retail, in Moreland, Darebin and Banyule the health sector employs the most workers, and in Yarra, it's the professional, technical and scientific fields that are the biggest sources of work.
The Inner North is a vibrant, youthful and buzzing place to be. The city of Yarra, the most 'inner' of the inner north suburbs, is densely populated, with 52 people per hectare, reducing down to 31 people per hectare in the more outlying of the suburbs. All are close enough to the CBD to commute for work or to enjoy the best that Melbourne's sporting and entertainment facilities have to offer.
The benefits of online networking in the Inner North
With all that's going on in the Inner North, it's the perfect place for a Fresh National hub. Fresh is an online Business Networking group for busy business people who want to expand their connections, help others and grow their business.
We meet fortnightly online – saving you the cost and hassle of getting to a meeting venue. Our meeting agendas are interactive, fun and informative.
The best of online, local and national networking
Fresh National Inner North is part of the Fresh National network which has main hubs in Melbourne, Sydney and Brisbane, each with a number of sub-hubs like Inner North. Once you're a member, you can visit any online hub, anywhere, any time, giving you more opportunities to network.
We encourage members to meet face to face too, for social or business catch ups over a coffee (or something stronger!). Please do come along as a guest to see a meeting for yourself – you'll see how we build connections and skills, and have a lot of fun.
For busy professionals who value more connections
The best of online and local
Know, like and trust – and referrals flow
We focus on relationships
Help others, grow your business
How does this online hub work?
When you join Fresh National Inner North, you'll be the only member in your business category.
Melbourne Inner North is an area hub, affiliated with the state hub for Victoria. If an area hub has fewer than 10 members, it will take part in a combined meeting with the state hub. You may find that in the state hub meeting, you're not the only bookkeeper/graphic designer/mortgage broker in the room.
The faster the Melbourne Inner North area hub grows, the faster you reach independent meetings and exclusive claim to your category.
At every meeting, a member gives a presentation about their business, or a topic on which they are an expert.
This helps us to build the 'know, like and trust' that is at the heart of Fresh. By getting to know a member that bit better, we get closer to understanding their ideal referral and whether we can introduce them to any of our contacts.
Speaker Presentation for next meeting:
Connect, Convince, Convert
Great business communication does three things - Connect, Convince and Convert your audiences. In this presentation, Carol Benton shares some tips and practical examples of how to communicate more effectively to achieve your business goals.
Key points
The two languages in business - 'What' and 'So What'
The benefits of speaking 'So What'
Practical tips and examples to Connect, Convince and Convert
Business Categories Available in This Hub
READY TO JOIN OUR NEXT MEETING?
Come along as a guest and experience a Fresh Online meeting for yourself. You can be sure of a warm welcome and some great connections.