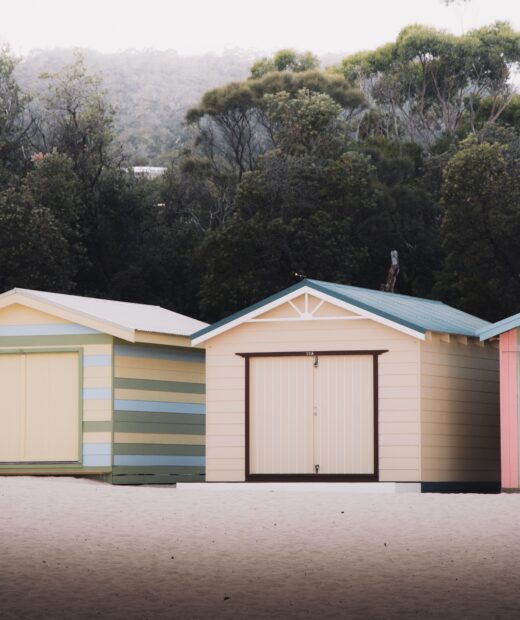 Fresh Online Bayside covers the local government areas of Bayside and Kingston, on the eastern shores of Melbourne's Port Phillip Bay. Bayside is home to 270,000 people, attracted by the beachside lifestyle, combined with a fast train connection to Melbourne CBD and easy freeway access to the rolling hills and wineries of the Mornington Peninsula.
Bayside and Kingston combined have 28,000 businesses, and Kingston has more manufacturing jobs than any other Melbourne municipality. The area contains large retail precincts, and a large number of hospitality, fitness and property businesses.
It's also the home of Fresh Online Bayside.
The benefits of online networking in Bayside
Fresh Online Bayside is for business professionals in the cities of Kingston and Bayside, who want to connect with other professionals in their area and beyond.
We hold fortnightly networking meetings online, so you don't spend your time in that infamous Nepean Highway traffic. Instead you can focus on getting to know your fellow members and expanding your connections. Fresh Online is about getting to know, like and trust your fellow members, and helping to expand each other's businesses.
The best of online, local and national networking
But despite the name, there's more to Fresh Online Bayside than…well, online networking in Bayside.
We're part of the larger Fresh Online community, with hubs across Melbourne, Sydney and Brisbane – you can visit any or all of these to grow your network the length of the eastern seaboard.
We're organised by location so that, as well as the online meetings, we can have social get-togethers or business meetings face to face, in one of Bayside's fabulous cafes or bars.
Fresh Online Bayside is perfect for busy business people who want to extend their networks, learn and develop, all with a lot of fun along the way. Why not come along as our guest to a meeting and see what Fresh Online Bayside can offer you.
The efficient way to network for busy professionals
The best of online and local
Build strong relationships
Know, like and trust – no forced referrals
Expand your network – in Bayside and beyond
How does this online hub work?
When you join Fresh Online Melbourne Bayside, you'll be the only member in your business category.
Bayside is an area hub, affiliated with the state hub for Victoria. If an area hub has fewer than 10 members, it will take part in a combined meeting with the state hub. You may find that in the state hub meeting, you're not the only bookkeeper/graphic designer/mortgage broker in the room.
The faster the Bayside area hub grows, the faster you reach independent meetings and exclusive claim to your category.
At every meeting, a member gives a presentation about their business, or a topic on which they are an expert.
This helps us to build the 'know, like and trust' that is at the heart of Fresh. By getting to know a member that bit better, we get closer to understanding their ideal referral and whether we can introduce them to any of our contacts.
Business Categories Available in This Hub
READY TO JOIN OUR NEXT MEETING?
Come along as a guest and experience a Fresh Online meeting for yourself. You can be sure of a warm welcome and some great connections.