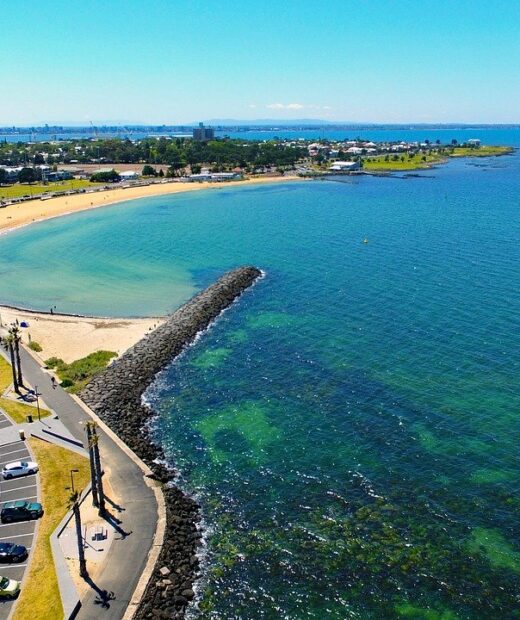 Melbourne's Inner West reaches from just west of the busy Port of Melbourne, along the shores of the bay and up almost to Tullamarine airport. It includes the bustling tourist area of Williamstown, with its famous views across the water to the CBD. It includes the cities of Maribyrnong, Brimbank and Hobson's Bay.
The three cities of the Inner West are multicultural, young and dynamic. Residents of the area work primarily in tourism (Hobsons Bay), manufacturing, transport and logistics (Brimbank) and retail and healthcare (Maribyrnong).
Fresh Online Inner West is for entrepreneurs and business owners who live and work in these suburbs and who want to grow their businesses by expanding their networks.
The benefits of online networking in the Inner West
Fresh Online Inner West is an online networking group that helps busy business people to create meaningful connections with other like-minded people in the area, and beyond.
Fresh Online is, as the name suggests, an online networking group, saving you the hassle of travelling to a meeting venue. We meet via Zoom, making the most of your precious time. Our meetings are based around one thing – connections. The agenda is designed to help us get to know, like and trust each other. We know that when that happens, business naturally flows.
The best of online, local and national networking
Fresh Online Inner West offers you the opportunity to make and strengthen connections in your local area. Although our fortnightly meetings are online, we do encourage members to hold business and social functions face to face if they want to. A catch up over a coffee or cold beer helps to make relationships even stronger.
Fresh extends beyond the Inner West – we have capital city hubs in Melbourne, Sydney and Brisbane, each with a number of associated sub-hubs like Inner West. As a member of Fresh Online, you can visit any of the other hubs, as often as you want. Fresh Online gives you the opportunity to expand your network across the east coast of Australia.
Don't take our word for it – come and check us out. We'd love you to see first-hand how we create connections, learn new skills and have a lot of fun along the way. We invite you to come along as a guest to see a meeting for yourself.
Efficient business networking for busy professionals
The best of online – with a local touch
Get to know, like and trust your fellow members
Build strong relationships – we don't force referrals – they naturally flow
Grow your network – in the Inner West suburbs and beyond
How does this online hub work?
When you join Fresh Online, you'll be allocated to an area hub, based on the area of Melbourne in which your business is based. Within your area hub, you'll be the only member in your business category.
If you're in a smaller area hub, which hasn't yet reached the 10 members required for independence, you'll still be taking part in a combined meeting with the capital city hub. You may find that in the capital city hub meeting, you're not the only bookkeeper/graphic designer/mortgage broker in the room. The faster your area hub grows, the faster you reach independent meetings and exclusive claim to your category.
At every meeting, a member gives a presentation about their business, or a topic on which they are an expert.
This helps us to build the 'know, like and trust' that is at the heart of Fresh. By getting to know a member that bit better, we get closer to understanding their ideal referral and whether we can introduce them to any of our contacts.
Business Categories Available in This Hub
READY TO JOIN OUR NEXT MEETING?
Come along as a guest and experience a Fresh Online meeting for yourself. You can be sure of a warm welcome and some great connections.