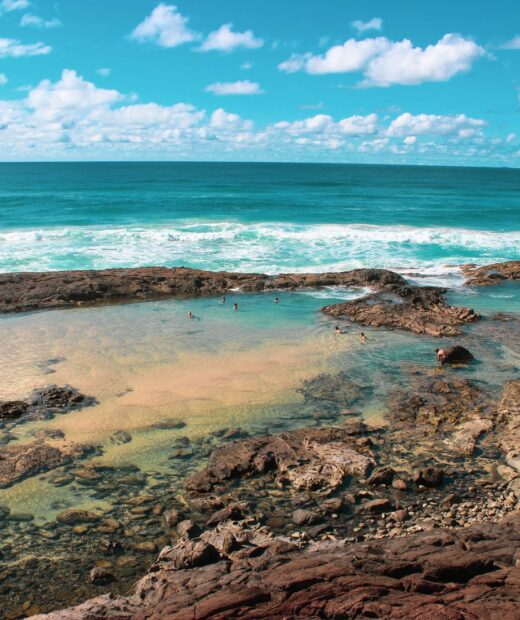 Fresh National Brisbane Wide Bay covers the local government areas of Bundaberg Regional Council and the Fraser Coast Regional Council, in the south east of Queensland. The region includes the cities of Bundaberg, Gympie, Hervey Bay and Maryborough and is home to just over 200,000 people. The region has grown faster than the Queensland State average for the last 20 years, with no sign of growth slowing over the next couple of decades.
The Wide Bay region contributes 2.3% of Queensland's overall Gross State Product (GSP). The biggest industries are health and social care, employing almost one in five of Wide Bay workers, followed by agriculture in Bundaberg, and retail and construction on the Fraser Coast.
The Wide Bay area hosts 2,500 businesses – meaning there's a lot of business owners, professionals and entrepreneurs, ambitious to grow, thrive and contribute to the local and broader economy.
For those who see networking as a part of their growth strategy, Fresh National Wide Bay is the perfect opportunity to expand their connections. Fresh National Wide Bay is for busy business people in the Wide Bay area, who want the opportunity to network, meet like-minded people, help others and grow their own businesses.
The benefits of online networking in the Wide Bay
Fresh are the experts in online networking. We understand that creating new business relationships and connections is essential, but that you're busy and don't want to spend time travelling to meeting venues, or having to commit to attending every week. That's why Fresh National holds meetings over zoom, once a fortnight.
We also know that online meetings need dynamic, interesting and interactive agendas to keep things fresh and interesting. At our meetings, you'll have small group discussions as well as main room sessions, you'll hear presentations and have a chance to debate key business issues. You'll learn about other members' businesses and tell us about your own. Our prime objective is that everyone leaves every meeting with at least one new connection – and we've never failed!
The best of online, local and national networking
Although our meetings are held online, because Wide Bay is a local group, we still have opportunities to meet face to face. We encourage members to meet one to one (what we call a 'Get Fresh' meeting), which can be in person if you'd like to.
With Fresh you also get the opportunity to expand your network beyond the Wide Bay area. We're part of the wider Fresh community of online networking hubs which spans Melbourne, Sydney and Brisbane.
As a member of Fresh National Wide Bay, you can visit any of the other hubs, as often as you want, giving you the opportunity to expand your network throughout the eastern seaboard of Australia.
If you're a busy business owner in the Wide Bay area, who wants to network but is time-poor, Fresh National Wide Bay is for you. You'll meet like-minded people, learn new skills, and have a lot of fun along the way.
We invite you to come along as our guest and check us out for yourself.
Online, local and national networking
Networking for busy professionals and business owners in Wide Bay
Get to know, like and trust other local business people
No forced referrals, just strong business relationships
Grow your network – in the Wide Bay area and beyond
How does this online hub work?
When you join Fresh National Wide Bay, you'll be the only member in your business category.
Wide Bay is an area hub, affiliated with the state hub for Queensland. If an area hub has fewer than 10 members, it will take part in a combined meeting with the state hub. You may find that in the state hub meeting, you're not the only bookkeeper/graphic designer/mortgage broker in the room.
The faster the Wide Bay area hub grows, the faster you reach independent meetings and exclusive claim to your category.
At every meeting, a member gives a presentation about their business, or a topic on which they are an expert.
This helps us to build the 'know, like and trust' that is at the heart of Fresh. By getting to know a member that bit better, we get closer to understanding their ideal referral and whether we can introduce them to any of our contacts.
READY TO JOIN OUR NEXT MEETING?
Come along as a guest and experience a Fresh Online meeting for yourself. You can be sure of a warm welcome and some great connections.