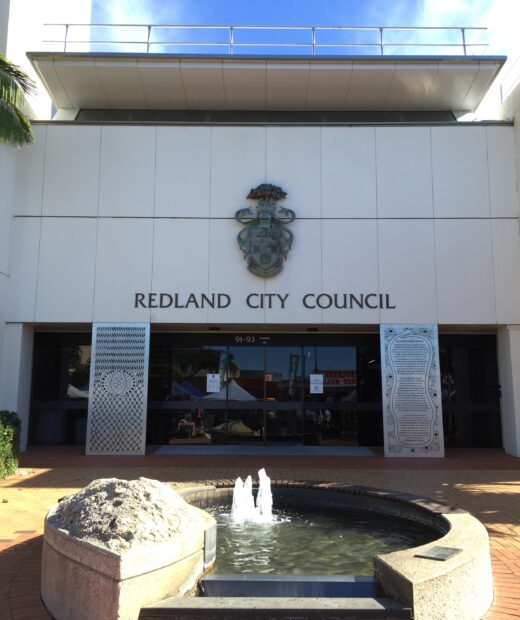 The Redland City Council area, to the south east of metropolitan Brisbane, is an attractive place to live and work. Halfway between the bustle of Brisbane, and the glitz of the Brisbane South East, it's a haven of peace and calm and an ideal place for families.
The area takes in the natural beauty of the North Stradbroke Island National Park, a host of smaller islands, the beaches of Redland Bay and the busy suburbs of Capalaba and Cleveland. Housing is more affordable than in its bigger neighbours of Brisbane and the Brisbane South East, but they're a freeway connection away for those that need to get to the big smoke for work or play. Redland City really does have a little bit of everything.
It's not hard to see why Redland is home to 160,000 people. There's also over 12,000 businesses in the city, making it a thriving economic community. It also makes it an ideal place for a Fresh National Hub.
Fresh National is a networking group for busy business owners, professionals and entrepreneurs who live and work in the City of Redland. We meet online, saving you the time and cost of getting to a meeting venue, but not sacrificing any of the many benefits of business networking.
The benefits of online networking in the South East
If you understand the value of networking as a business growth strategy, but you simply don't have enough hours in the day to travel the meetings, Fresh National is for you. Online is the future of networking – all the pluses of new connections, and none of the minuses sitting in traffic to get to meetings.
Because you're busy, we meet every fortnight, not weekly. Our meetings are designed for online – they're vibrant, dynamic and fun. We promise you'll make new connections, learn new skills, and have the opportunity to tell others about your business, and learn about theirs.
We believe in generosity – helping others without worrying about what's in it for you. We know that referrals don't need to be forced – they flow naturally once members get to know, like and trust each other.
The best of online, local and national networking
Although we're an online networking group, we know that face to face meetings do enhance relationships. So we actively encourage members of Fresh National Brisbane South East to meet face to face too. Because everyone in your hub lives and works in Redland, there's plenty of opportunity for business or social get-togethers if members want to.
We go beyond Redland too – we're part of the broader Fresh National network, with hundreds of members in the three eastern states. So if you want to expand your network beyond Brisbane's South East, we can help you there too. Once you join Fresh National, you can visit any of the other hubs in the country, whenever you want. Fresh offers endless opportunity for new connections.
We invite you to come to a meeting as our guest – you'll get to meet new people, tell us about your business, hear from fellow members and engage in interesting and fun discussions. We hope you'll love it so much you want to apply to join us!
Efficient business networking for busy professionals
Online networking – saving time, hassle and money
Get to know, like and trust your fellow members
No forced referrals
Grow your network – in Brisbane's South East and beyond
How does this online hub work?
When you join Fresh National Brisbane South East, you'll be the only member in your business category.
Brisbane South East is an area hub, affiliated with the state hub for Queensland. If an area hub has fewer than 10 members, it will take part in a combined meeting with the state hub. You may find that in the state hub meeting, you're not the only bookkeeper/graphic designer/mortgage broker in the room.
The faster the Brisbane South East area hub grows, the faster you reach independent meetings and exclusive claim to your category.
At every meeting, a member gives a presentation about their business, or a topic on which they are an expert.
This helps us to build the 'know, like and trust' that is at the heart of Fresh. By getting to know a member that bit better, we get closer to understanding their ideal referral and whether we can introduce them to any of our contacts.
READY TO JOIN OUR NEXT MEETING?
Come along as a guest and experience a Fresh Online meeting for yourself. You can be sure of a warm welcome and some great connections.