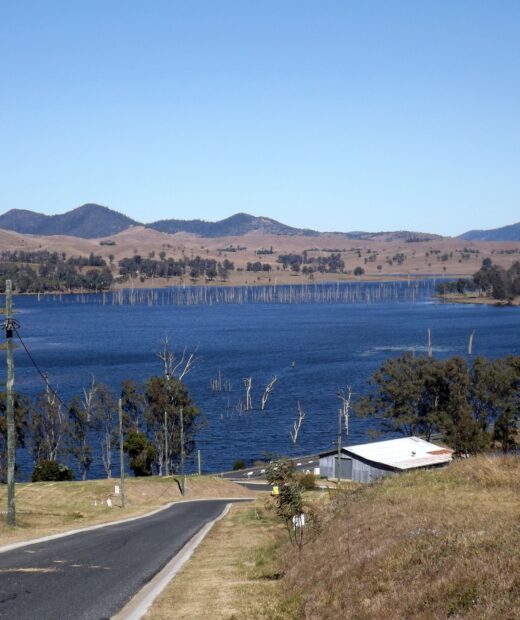 Fresh National Brisbane Outer North is the networking group business owners and professionals who live and work in region of Somerset, in the West Moreton area of Queensland. The region surrounds the tranquil waters of Lake Wivenhoe, stretching from the Elgin and Gallangowan State forests in the north, to the outskirts of Ipswich and Brisbane in the south. Somerset residents have plenty of space -the 26,000 people who call the region home have 5373 km2 in which to work, rest and play.
Business-wise, the key industries in the region are agriculture, manufacturing, defence and transport, with education, construction, retail and tourism growing rapidly too. Somerset is officially a 'small business friendly' region, having signed the Small Business Friendly Councils (SBFC) charter in April 2021.
With such a healthy and welcoming attitude to local small businesses, Somerset is the perfect place for Fresh National. Fresh National is an online networking group for time-poor business people who want to grow their business by expanding their network.
We meet online, once a fortnight, saving you the time and effort of having to travel to a meeting place. We bring networking to you.
The benefits of online networking in Brisbane's Outer North
If you love networking, or just want to give it a try, then Fresh National is for you. If you live or work in the Somerset region, we'd love to welcome you to join a meeting as our guest. We promise a morning of connection, learning, and interesting discussion. Our meetings, held every fortnight, are a mix of small group and whole room networking. Our aim is for you to come away from each meeting with at least one new connection. Come and see for yourself – we're sure you'll love it.
You'll have plenty of chance to interact with others, tell them about your business and learn about theirs. We refer business to each other, but you're never forced to come up with referrals. We focus instead on getting to know, like and trust each other – and then the referral magic happens naturally.
The best of online, local and national networking
As a member of Fresh National Outer North, your first priority will be to really get to know your fellow hub-mates. We encourage you to get together in between the fortnightly meetings, to strengthen your relationships. That could be online, or face to face if you prefer.
You'll also have the opportunity to make new connections outside of Somerset – by visiting other Fresh hubs up and down the eastern seaboard. Because we're online, there's no limit to where you can visit.
Fresh National Brisbane Outer North is part of the larger Fresh National community, with like-minded members up and down the east coast of Australia. We give you the chance to make literally hundreds of connections.
So, if you're a busy business owner or entrepreneur in Somerset, who understands the value of growing their network, Fresh National is the place to be.
Networking for busy business owners and entrepreneurs
The best of both worlds – online with the option of face to face
'Know, like and trust' is our mantra
Forced referrals don't work – relationships do
Expand your network – in the Outer North and beyond
How does this online hub work?
When you join Fresh National Brisbane Outer North, you'll be the only member in your business category.
Brisbane Outer North is an area hub, affiliated with the state hub for Queensland. If an area hub has fewer than 10 members, it will take part in a combined meeting with the state hub. You may find that in the state hub meeting, you're not the only bookkeeper/graphic designer/mortgage broker in the room.
The faster the Brisbane Outer North area hub grows, the faster you reach independent meetings and exclusive claim to your category.
At every meeting, a member gives a presentation about their business, or a topic on which they are an expert.
This helps us to build the 'know, like and trust' that is at the heart of Fresh. By getting to know a member that bit better, we get closer to understanding their ideal referral and whether we can introduce them to any of our contacts.
READY TO JOIN OUR NEXT MEETING?
Come along as a guest and experience a Fresh Online meeting for yourself. You can be sure of a warm welcome and some great connections.