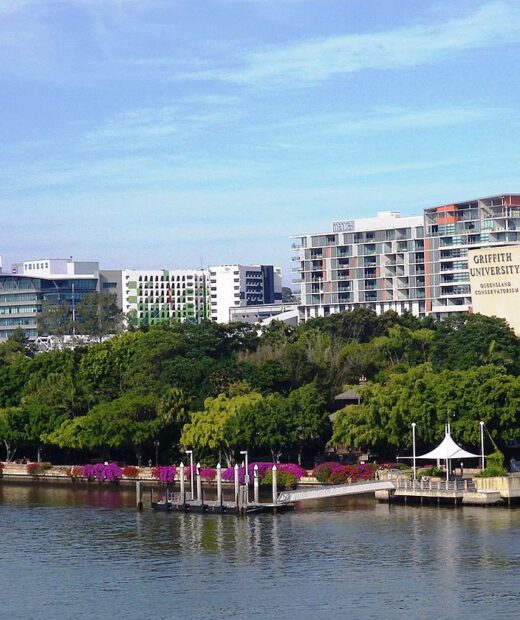 Fresh National Metro South covers the City of Ipswich and the City of Logan, on Queensland's southern shores. Our aim is to help busy business professionals connect with each other and expand their networks in the region and beyond.
The cities of Ipswich and Logan are, between them, home to over half a million (535,000) people. They love the quiet, friendly suburban lifestyle nestled between the two buzzing metropolitan areas of Brisbane and the Gold Coast.
Ipswich and Logan have thriving commercial communities too, with over 35,000 businesses between them. In the City of Ipswich, 6000 of the 10,000 businesses are micro businesses, with a sole entrepreneur, and many more are small businesses employing fewer than 20 people. In fact, the city was the first council in Queensland to declare itself a 'small business friendly council'.
The benefits of online networking in the Metro South
If you're a business owner or entrepreneur in Metro South, Fresh National is here to help you connect with like-minded people across the region.
We're a business networking group where busy professionals can expand their connections for mutual help, support and business success.
Fresh National believes that when our members get to know, like and trust each other, business flows naturally. So you'll never find us setting rules about forced referrals.
We know that as a busy business professional, time is precious – so our meetings are held once a fortnight, online. This means we spend more time connecting and less in traffic.
The best of online, local and national networking
But because we're local, we have the option to meet face to face if and when we want to, to strengthen those relationships even further.
Fresh National Metro South is part of the national Fresh National network, with hubs across Melbourne, Sydney and Brisbane. When you join Fresh National Metro South, you join the whole network and can visit the online meetings of any of our hubs. So you can extend your network beyond the Metro South region, the length of the eastern seaboard.
If you're a busy business owner in Ipswich or Logan, wanting to connect with people like you, come along to a meeting and check out how we do things. Please join a meeting as a guest to a meeting and see how Fresh National Metro South could work for your business.
The efficient way to network for busy professionals
The best of online and local
Build strong relationships
Know, like and trust – no forced referrals
Expand your network – in the cities of Logan and Ipswich and beyond
How does this online hub work?
When you join Fresh National Brisbane Metro South, you'll be the only member in your business category.
Metro South is an area hub, affiliated with the state hub for Queensland. If an area hub has fewer than 10 members, it will take part in a combined meeting with the state hub. You may find that in the state hub meeting, you're not the only bookkeeper/graphic designer/mortgage broker in the room.
The faster the Metro South area hub grows, the faster you reach independent meetings and exclusive claim to your category.
At every meeting, a member gives a presentation about their business, or a topic on which they are an expert.
This helps us to build the 'know, like and trust' that is at the heart of Fresh. By getting to know a member that bit better, we get closer to understanding their ideal referral and whether we can introduce them to any of our contacts.
READY TO JOIN OUR NEXT MEETING?
Come along as a guest and experience a Fresh Online meeting for yourself. You can be sure of a warm welcome and some great connections.