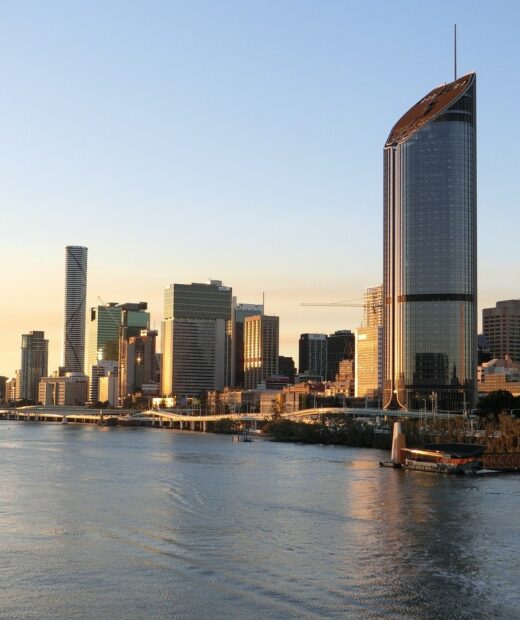 Brisbane, Brizzie, Brisvegas – whatever you call capital of the Sunshine State, it's a fabulous place to live and work. Combining all that city life has to offer, with beaches, islands, rainforest and mountains just a short trip away, Brisbane really is the city that's got it all.
Australia's third largest city combines the famous laid-back Queensland lifestyle with business opportunities aplenty. Situated on the Brisbane River, it's a booming port city, with many businesses operating in the transport and logistics sector. Hospitality is a thriving industry here too, as are professional, scientific and technical services, retail and education and training.
For business owners, professionals and entrepreneurs who work in Brisbane's CBD, networking is a proven business growth strategy, and Fresh National is here to help. Like a cold beer on a hot Queensland day, Fresh National is a burst of refreshment for people who want relief from the dryness of 'same old, same old' business networking. Fresh National Brisbane CBD brings the unique Fresh Networking style to this unique city.
The benefits of online networking in Brisbane CBD
If you're a Brisbane-based business owner or professional who understands the value of networking, and wants to expand your connections, Fresh National Brisbane CBD is the place to be.
Fresh Networking is all about making more connections with less blah. 'More Connections' means building your local network of like-minded business people in Brisbane and beyond. 'Less Blah' means networking without the hassle.
Fresh National Brisbane CBD hold meetings online – making it perfect if you have better things to do with your time than travel (or if you simply don't want to change out of your thongs…). Our meetings are professional, varied and fun, and you'll walk away from each and every one with at least one new connection.
The best of online, local and national networking
You'll save time and money with online networking, but still build great business relationships. But because your fellow hub mates are all based in the CBD too, there's opportunity to meet up face to face between meetings if and when you want to.
But we're not limited to Brizzie, or even to Queensland. Fresh National has hubs throughout Queensland, NSW and Victoria, and as a member of Fresh National Brisbane CBD, you can visit any of these as often as you want to. Meaning you can build connections across the country.
At Fresh National, we focus on getting to know, like and trust each other. We don't force referrals; we know that they happen naturally when the relationship is right.
So if you're in business in Brizzie, come and check us out – we invite you to come to a meeting as our guest.
The best of online, with the option for face to face
Meet like-minded business people in Brisbane and beyond
Get to know, like and trust your fellow members
No forced referrals – just natural business flow
Grow your network – in Brisbane CBD, NSW, Victoria and Queensland
How does this online hub work?
When you join Fresh National Brisbane CBD, you'll be the only member in your business category.
Brisbane CBD is an area hub, affiliated with the state hub for Queensland. If an area hub has fewer than 10 members, it will take part in a combined meeting with the state hub. You may find that in the state hub meeting, you're not the only bookkeeper/graphic designer/mortgage broker in the room.
The faster the Brisbane CBD area hub grows, the faster you reach independent meetings and exclusive claim to your category.
At every meeting, a member gives a presentation about their business, or a topic on which they are an expert.
This helps us to build the 'know, like and trust' that is at the heart of Fresh. By getting to know a member that bit better, we get closer to understanding their ideal referral and whether we can introduce them to any of our contacts.
Business Categories Available in This Hub
READY TO JOIN OUR NEXT MEETING?
Come along as a guest and experience a Fresh Online meeting for yourself. You can be sure of a warm welcome and some great connections.