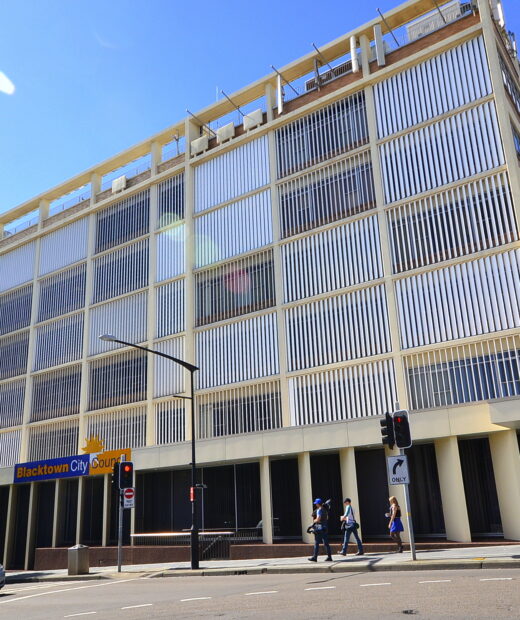 The Western Suburbs of Sydney cover a massive area – over 650km2, stretching from the suburbs of Seven Hills and Blacktown, right out almost to the foothills of the Blue Mountains. It includes the local government areas of Blacktown and Penrith. Not surprisingly, given its expanse, the area has a large population too, being home to almost 600,000 people.
The area has good connections to Sydney, being served by multiple motorways and public transport options, as well as its own thriving local business infrastructure. The primary industries are construction, employing 18% of the workers of Penrith, and the transport, postal and warehousing sector being the biggest source of work in Blacktown. This busy area has attracted over 40,000 businesses, who have made it their base.
Locals now have one more reason to love living and working in the Western Suburbs – Fresh National Sydney Western Suburbs. It's the way for busy professionals, business owners and entrepreneurs to meet, connect and grow their networks.
The benefits of online networking in the Western Suburbs
If you're a business person in the Western Suburbs, chances are you don't have enough hours in the day. If you value networking as a way to grow your business, you have the dilemma on wanting to make more connections, but simply not having the time to travel to 'traditional' networking meetings.
Welcome to Fresh National! All the benefits of professional networking, with none of the hassle. We understand that long, weekly meetings are simply too much of a commitment – so we meet fortnightly, online, for 75minutes. How refreshing!
We're experts in online networking – we know that you can't simply take a face to face agenda and put it on zoom. That would be b-o-r-i-n-g! We have several different agendas, so no meeting is the same as the one before or after. There's plenty of engagement and discussion and you'll come away from every meeting having made new connections, strengthened relationships, and discussed interesting issues. Not a forced referral in sight – just a focus on getting to know, like and trust each other.
The best of online, local and national networking
Online is great, but with a little bit of face to face thrown in, it's even better. We encourage members to have one to one catch ups between meetings (we call this 'Getting Fresh'), and because your hub mates are all local, you can do this face to face if you want to.
Want to expand your network beyond the Western Suburbs? Fresh National is a national group, with hubs up and down the eastern seaboard. Once you join Fresh National Sydney Western Suburbs, you can visit as many other hubs as you want, as often as you want – helping you to grow your connections way beyond the local area.
If this sounds like a great fit for you and your business – come and check us out. We'd love to meet you, and invite you to come to a meeting as our guest. We'll ask you to tell us about your business, and you'll get to hear from our members. We promise you new connections and a lot of fun.
Efficient business networking in the Western Suburbs
No travel, no hassle – giving you back time
Fortnightly, 75 minute meetings
Know, like and trust – not forced referrals
More connections – in the Western Suburbs and beyond
How does this online hub work?
When you join Fresh National Sydney Western Suburbs, you'll be the only member in your business category.
Western Suburbs is an area hub, affiliated with the state hub for New South Wales. If an area hub has fewer than 10 members, it will take part in a combined meeting with the state hub. You may find that in the state hub meeting, you're not the only bookkeeper/graphic designer/mortgage broker in the room. But of course, the faster the Western Suburbs area hub grows, the faster you reach independent meetings and exclusive claim to your category.
At every meeting, a member gives a presentation about their business, or a topic on which they are an expert.
This helps us to build the 'know, like and trust' that is at the heart of Fresh. By getting to know a member that bit better, we get closer to understanding their ideal referral and whether we can introduce them to any of our contacts.
Business Categories Available in This Hub
READY TO JOIN OUR NEXT MEETING?
Come along as a guest and experience a Fresh Online meeting for yourself. You can be sure of a warm welcome and some great connections.