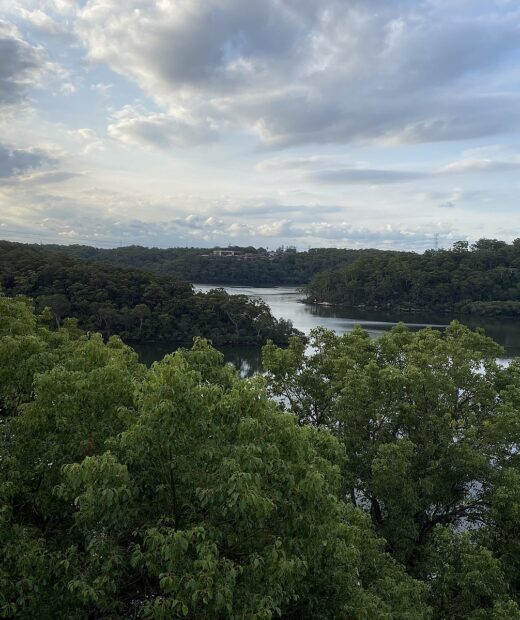 Sydney's South West encompasses the local government areas of Canterbury-Bankstown, Fairfield and Georges River. It reaches from just beyond Sydney airport, at its most easterly point, down to the northern shore of the Georges River, and inland past Cabramatta, the M7 Westlink and out to Horsley Park.
It's home to three quarters of a million of Sydney's growing population, attracted by the combination of work opportunity, good connections to Sydney and the attractions of the river and open spaces of the outer reaches of the area.
The South West is Sydney's manufacturing belt – the industry is the largest source of employment in Canterbury-Bankstown and Fairfield, with over 15% of the workforce engaged in the sector. In Georges River, healthcare and retail are the two dominant sectors. Across all industries, 70,000 businesses have made Sydney's South West their home.
With so much business activity, the South West of Sydney is a natural place for a Fresh National hub. Fresh National is the business networking group that helps busy professionals, business owners and entrepreneurs grow their businesses by making more connections.
The benefits of online networking in the South West
We know you're busy, so our meetings are online, fortnightly, and 75 minutes long. In between meetings, we encourage you to meet up one to one with your connections (we call it 'Getting Fresh'). You can choose to do that online, or face to face if you want to.
We also know that doing the same thing every meeting gets pretty tedious, so we have multiple agendas and no meeting is the same as the one before or after. Our meetings are designed for engagement, not sitting on mute – so they include plenty of chances for discussion, learning and sharing knowledge and experience.
The best of online, local and national networking
Fresh National is all about 'More connections, Less blah'. So what does that mean? 'More connections' means that we have hubs up and down the eastern seaboard, and once you're a member of Fresh National, you can visit any and all of them, as often as you like. That means you can connect with more people and expand your network. We attract plenty of guests too – for, you've guessed it, even more connections.
'Less blah' means that we don't force you to make referrals. We know that when you know, like and trust someone, the business naturally flows. So we simply focus on providing and environment where you can do just that.
If this sounds like the 'Fresh' approach you've been looking for, come and see it for yourself. You're invited to come to a meeting as our guest. We'll ask you to tell us about your business, and you'll get to hear from our members. We promise you new connections and a lot of fun. If you like what you see, you can apply to join, and get all the benefits of the Fresh approach to networking.
Business networking in the South West
No travel, no hassle – the most efficient way to network
Dynamic, interesting fortnightly meetings
No forced referrals
More connections – in the South West and beyond
How does this online hub work?
When you join Fresh National Sydney South West, you'll be the only member in your business category.
Sydney South West is an area hub, affiliated with the state hub for New South Wales. If an area hub has fewer than 10 members, it will take part in a combined meeting with the state hub. You may find that in the state hub meeting, you're not the only bookkeeper/graphic designer/mortgage broker in the room.
The faster the Sydney South West area hub grows, the faster you reach independent meetings and exclusive claim to your category.
At every meeting, a member gives a presentation about their business, or a topic on which they are an expert.
This helps us to build the 'know, like and trust' that is at the heart of Fresh. By getting to know a member that bit better, we get closer to understanding their ideal referral and whether we can introduce them to any of our contacts.
Speaker Presentation for next meeting:
Connect, Convince, Convert
Great business communication does three things - Connect, Convince and Convert your audiences. In this presentation, Carol Benton shares some tips and practical examples of how to communicate more effectively to achieve your business goals.
Key points
The two languages in business - 'What' and 'So What'
The benefits of speaking 'So What'
Practical tips and examples to Connect, Convince and Convert
READY TO JOIN OUR NEXT MEETING?
Come along as a guest and experience a Fresh Online meeting for yourself. You can be sure of a warm welcome and some great connections.