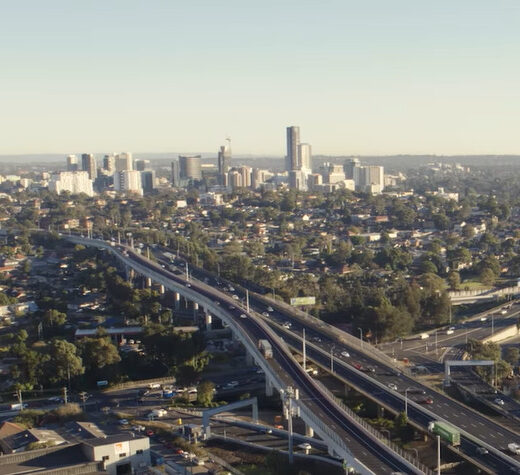 The City of Parramatta is a 'city within a city' – with a population of just under 260,300 people, it is Sydney's largest satellite. The capital of the greater west, Parramatta covers a large area 24km inland from Sydney's CBD, and is a residential, commercial and business hub.
In the heart of the area, the Parramatta Square development was one of Australia's largest ever urban renewal projects, reinvigorating the precinct, and bringing jobs and vitality to the city.
Parramatta Square houses Federal and State Government departments, as well as a myriad of private sector organisations.
In all, the City of Parramatta is home to over 28,000 businesses, with construction, professional, technical and scientific, transport and logistics, and real estate well represented.
The benefits of online networking in the Parramatta
With thousands of professionals and business owners, Parramatta is the perfect spot for Fresh National – offering business networking for busy people.
Business owners, leader and entrepreneurs in Parramatta – you understand the value of business networking. But you are busy people with better things to do than travel to meetings. Fresh National Parramatta is for you – we're an online business networking group that helps you expand your connections without leaving your desk. Fresh National helps you to build trusted relationships with your fellow members, all of whom, like you are passionate about growing their business and helping others to do the same.
The best of online, local and national networking
Fresh National Parramatta gives you the best of all networking worlds – we're part of the larger Fresh National community, with hubs across Melbourne, Sydney and Brisbane. As a Fresh National Parramatta member, you can visit any or all of these to grow your network up and down the country.
We hold our meetings online to save your valuable time, but we're local, so can catch up face to face when we want to.
Fresh National Parramatta is for you if you're a busy professional wanting to expand your networks. Why not come along as our guest to a meeting and see what Fresh National Parramatta can offer you.
The efficient way to network for busy professionals
The best of online and local
Build strong relationships
Know, like and trust – no forced referrals
Expand your network – in Parramatta and beyond
How does this online hub work?
When you join Fresh National Sydney Parramatta, you'll be the only member in your business category.
Parramatta is an area hub, affiliated with the state hub for New South Wales. If an area hub has fewer than 10 members, it will take part in a combined meeting with the state hub. You may find that in the state hub meeting, you're not the only bookkeeper/graphic designer/mortgage broker in the room.
But of course, the faster the Parramatta area hub grows, the faster you reach independent meetings and exclusive claim to your category.
At every meeting, a member gives a presentation about their business, or a topic on which they are an expert.
This helps us to build the 'know, like and trust' that is at the heart of Fresh. By getting to know a member that bit better, we get closer to understanding their ideal referral and whether we can introduce them to any of our contacts.
READY TO JOIN OUR NEXT MEETING?
Come along as a guest and experience a Fresh Online meeting for yourself. You can be sure of a warm welcome and some great connections.