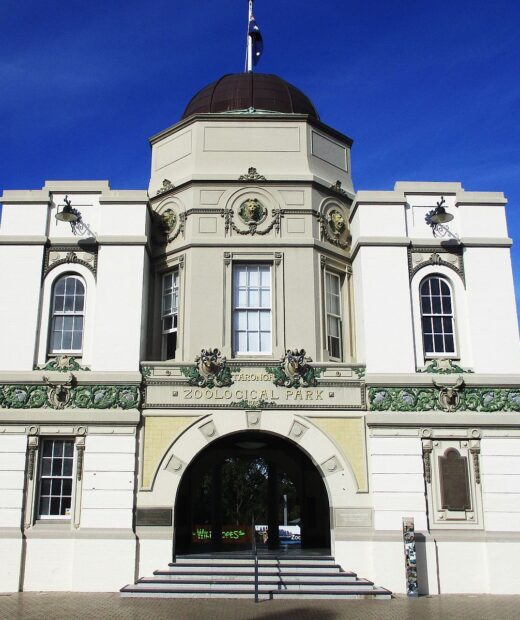 The Lower North Shore area of Sydney encompasses the local government areas of Mosman, North Sydney, Hunters Hill and Lane Cove.
It stretches north west from the northern end of the Sydney Harbour Bridge, and encompasses a myriad of the inlets for which the harbour is world famous. The area is home to 130,000 people and 40,000 businesses. It's an area that packs a powerful punch economically, representing close to 10% of New South Wales' State Gross Profit (SGP). The area is known as the home of technology, with offices of giant international corporations sitting alongside tech start-ups and entrepreneurial businesses. It's no surprise that the professional, scientific and technical sector is the biggest source of employment, along with retail, education and hospitality.
Sydney's Lower North Shore is a natural fit for a Fresh National hub.
Fresh National is for busy business owners, professionals and entrepreneurs who want to grow their businesses through networking but are time poor. These savvy operators know there's an alternative to spending their time battling the infamous north shore traffic to get to meetings. They know that their screen can be the gateway to new connections and business benefit.
The benefits of online networking in Sydney's Lower North Shore
If you live or work in the Lower North Shore and want networking without the hassle, Fresh National Sydney North Shore is for you. We hold our meetings online, once a fortnight, for 1 hour and 15 minutes. You'll make new connections at every meeting, build relationships and expand your network – all without leaving your desk.
We keep our meetings Fresh (the clue's in the name) by rotating through several different agendas, each of which has plenty of opportunity to interact, discuss and learn. One thing you'll never be at our meetings is b-o-r-e-d. What you will be is interested, engaged and connected.
The best of online, local and national networking
Whilst our regular meetings are online, we certainly encourage members to meet face to face between meetings if they want to. With all your hub mates located in neighbouring suburbs, catching up over a coffee or a cold beer is easy.
But we also offer all the benefits of being part of a networking organisation that extends way beyond the Lower North Shore -in fact, we have hubs up and down the eastern seaboard. As a member of Fresh National Sydney Lower North Shore, you can join meetings at any of our other hubs, and grow your connections further afield, getting to know our members around Australia and even overseas.
Fresh National really does give you the very best of online, local and national networking.
We'd love you to come along to a meeting as our guest and check us out for yourself. You'll meet new people, get to talk about your business, and hear about what our members and other guests do. If you think Fresh is a good fit for your business, and we think you're a good fit for us, you can join as a member.
Business networking – without the hassle
Save time, stress and money
We don't force referrals – business flows when you know, like and trust fellow members
Online meetings, with optional face to face catch ups
Expand your network – in Sydney's Lower North Shore and beyond
How does this online hub work?
When you join Fresh National Sydney Lower North Shore, you'll be the only member in your business category.
Sydney Lower North Shore is an area hub, affiliated with the state hub for New South Wales. If an area hub has fewer than 10 members, it will take part in a combined meeting with the state hub. You may find that in the state hub meeting, you're not the only bookkeeper/graphic designer/mortgage broker in the room.
The faster the Sydney Lower North Shore area hub grows, the faster you reach independent meetings and exclusive claim to your category.
At every meeting, a member gives a presentation about their business, or a topic on which they are an expert.
This helps us to build the 'know, like and trust' that is at the heart of Fresh. By getting to know a member that bit better, we get closer to understanding their ideal referral and whether we can introduce them to any of our contacts.
READY TO JOIN OUR NEXT MEETING?
Come along as a guest and experience a Fresh Online meeting for yourself. You can be sure of a warm welcome and some great connections.