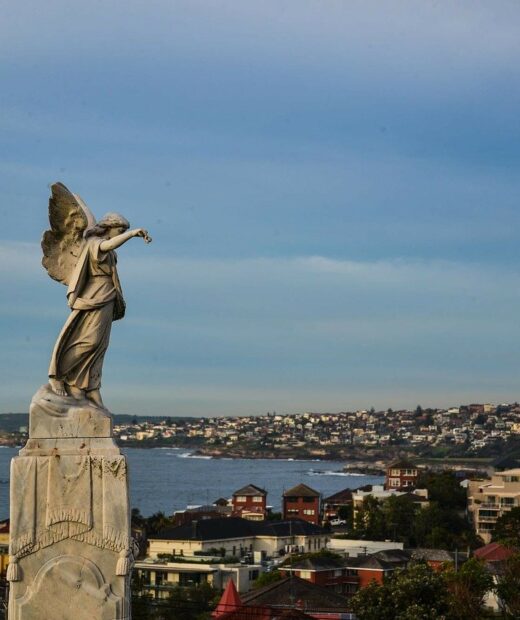 The Eastern Suburbs area of Sydney encompasses the local government areas of Randwick, Bayside, Woollahra and Waverley. Sitting on the coast to the south of Sydney's harbour, the area is home to spectacular beaches and cliffs, some of the most desirable suburbs in NSW and the bustle of businesses, a busy port and a major international airport.
The region has a population of almost half a million, and is forecast to grow still further. The Eastern Suburbs are a thriving economic community, with a high level of employment, and a total of over 50,000 businesses. Not surprisingly, given the airport and the shipping port at Botany Bay, the primary industry in Bayside is transport and logistics. In Randwick, healthcare, education and training are the biggest source of work, in Waverley it's retail, followed by construction and science and tech, whilst in Woollahra the biggest employers are in the healthcare, construction, professional and technical industries.
With so much going on in the area, it's the natural home of a Fresh National hub.
Fresh National is a networking group for busy business owners, professionals and entrepreneurs who live and work in Sydney's Eastern Suburbs. We're all about helping people to make more connections, build relationships and grow their business.
We're part of the 'online revolution', making the most of technology to get the best of both worlds – making more connections, but without spending time sitting in Sydney's notorious traffic!
The benefits of online networking in the Eastern Suburbs
If you want to network to drive business growth, but you don't have the time to spend travelling to meetings, Fresh National is for you. We meet online – it's super-efficient, but thanks to the wonders of online video, we can still make and develop meaningful business relationships.
We don't ask you to commit to a meeting every week – we know how hard that is. Instead, we meet fortnightly, giving you time between meetings for those all-important one to one catch ups (we call them 'Getting Fresh'!)
As online networking experts, we know that doing the same thing every meeting is b-o-r-i-n-g. We have a series of different agendas, and we rotate through them to keep our meetings vibrant, and, well…Fresh.
The one thing that doesn't change is our commitment that everyone in the meeting will make at least one new connection. You'll get to hear about other people's businesses, tell them about yours and learn new skills.
We're a generous bunch – we believe in helping others before asking what's in it for us. We know that when relationships blossom, the fruit of referrals naturally follows.
The best of online, local and national networking
Being online means that there's no limit to where you can make your connections. We have members all around Australia and even overseas. As a member of Fresh National Sydney Eastern Suburbs, you can join meetings at any of our other hubs, and grow your connections further afield.
Whilst online is great, we do know that for some of you, face to face meetings are important to your business relationships. That's why we're organised by locality, so that if members of Fresh National Sydney Eastern Suburbs want to catch up over a coffee or a cold beer overlooking your wonderful beaches, it's really easy.
We love you to come and check us out – so why not come along to a meeting as our guest. You'll meet new people, have a chance to tell us about you and your business, and engage in interesting and fun discussions. If you like what you see, you can apply join us and become a 'Freshie'.
Efficient business networking
Busy professionals save time, hassle and money
Relationships based on 'know, like and trust's
No forced referrals
Expand your network – in Sydney's Eastern Suburbs and beyond
How does this online hub work?
When you join Fresh National Sydney Eastern, you'll be the only member in your business category.
Sydney Eastern is an area hub, affiliated with the state hub for New South Wales. If an area hub has fewer than 10 members, it will take part in a combined meeting with the state hub. You may find that in the state hub meeting, you're not the only bookkeeper/graphic designer/mortgage broker in the room.
The faster the Sydney Eastern area hub grows, the faster you reach independent meetings and exclusive claim to your category.
At every meeting, a member gives a presentation about their business, or a topic on which they are an expert.
This helps us to build the 'know, like and trust' that is at the heart of Fresh. By getting to know a member that bit better, we get closer to understanding their ideal referral and whether we can introduce them to any of our contacts.
READY TO JOIN OUR NEXT MEETING?
Come along as a guest and experience a Fresh Online meeting for yourself. You can be sure of a warm welcome and some great connections.