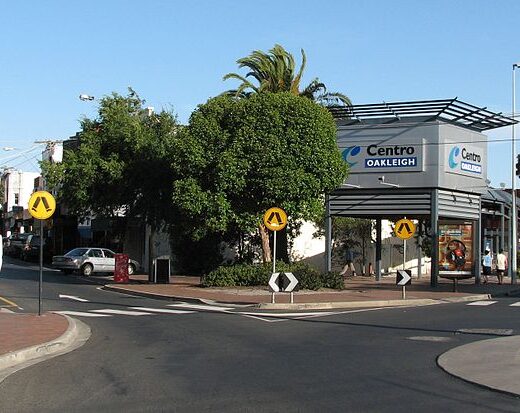 Monash is a thriving city, 20 or so km to the south east of Melbourne's CBD. It is home to 205,000 residents, and is growing further, with an increase of almost 25% forecast for by 2041. The area is well connected – it is bisected by the M1 freeway, taking locals to the CBD in around 20 mins or to the rolling green hills of Gippsland. It is serviced by two Metro lines – running from the CBD to Glen Waverly and Frankston.
Monash is a hive of commercial activity, with 22,000 registered businesses. The most prolific, at almost 14%%of the total, is the professional, scientific and technical sector – not surprising given that the area is home to Monash University, and the world-leading Monash Hospital. The retail and logistics sector is strong too, with the city being home to the southern hemisphere's largest retail centre, at Chadstone.
Little wonder then, that the Monash locals are business-savvy, smart and switched on. They want to further their business success, and love to connect with like-minded owners and entrepreneurs. That's why they love Fresh Networking's Monash hub.
Fresh Networking helps the business owners of Monash make more connections, with less 'blah'. It provides them with a local network of like-minded people in the area, and the opportunity to get to know, like and trust each other. Once they do that, business referrals flow naturally.
If you're a business owner or professional in the City of Monash who understands the value of connections and networking, Fresh Networking Monash is just the place for you.
The Monash hub currently meets online, but will resume café meetings as soon as possible. Why not check us out – come to a meeting as our guest, where you'll be greeted with a smile at our dynamic and friendly meetings.
At each meeting, one of the hub members is the main speaker, and gives a 10-minute presentation.
They share their knowledge and insights, and help us get to know them and their business.
See who's up next and what you'll learn from their presentation.
Business Categories Available in This Hub
As a member, you'll hold the sole position for your business category within a hub. This means you are in a non-competitive environment that fosters greater collaboration and teamwork toward shared objectives.
If your category is already taken in this hub, please check out our other cafe hubs or online hubs!
And if you're thinking of stating your own hub, get in touch.
Categories Already Taken
Accountant
Cleaner
Conveyancing
Health & Wellness
Marketing Consultant
Mortgage Broker
Sales Training
READY TO JOIN OUR NEXT MEETING?
Come along as a guest and experience a Fresh Online meeting for yourself. You can be sure of a warm welcome and some great connections.