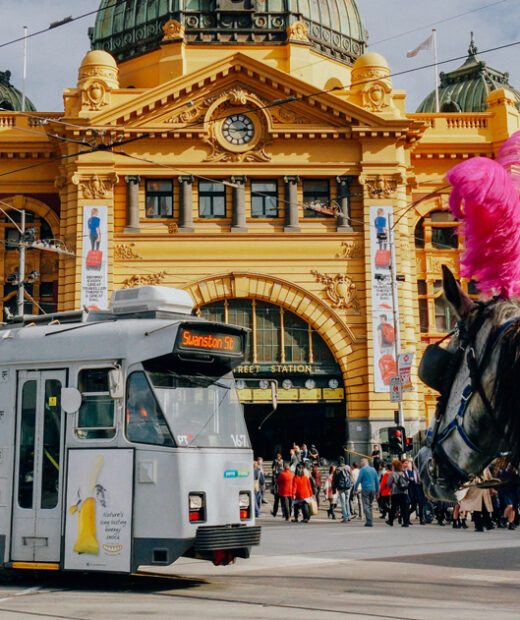 Melbourne is home to the world's greatest café culture (not to mention the birthplace of Fresh Café Hubs). We love our coffee as much as we love our footy and it's hard to imagine Melbourne life without a great little eatery around every corner. But not everyone has the time to travel to attend networking meetings face to face, even with the lure of an avocado smash.
So Melbourne Online is designed for you if you're a networker who is time-poor but still understands that referral networking with like-minded business people can really boost your marketing and play a big part in your business growth.
Melbourne Fresh Online offers the perfect opportunity to stay connected and expand your business audience without having to travel to meetings. You'll meet with other local business people across the city, and as part of Fresh Online, with its hubs throughout three states, there's opportunity to expand your networks beyond the city. We encourage our Online members to visit other Online hubs and make even more connections.
But even the most dedicated zoomer wants to catch up 'in the flesh' every now and then, so we've organised Fresh Online Melbourne into local 'sub-hubs', making it quick and easy to meet face to face when the mood takes us.
At each meeting, one of the hub members is the main speaker, and gives a 10-minute presentation.
They share their knowledge and insights, and help us get to know them and their business.
See who's up next and what you'll learn from their presentation.
REGISTER HERE >
Speaker Presentation for next meeting:
Pin the Tail on the Donkey - The Art of Price Setting in your business.
Business finance expert, Gavin Knight, will explain the various methods used for price setting and how to use a method which maximises your bottom line.
Key points
Follow the Leader - The pitfalls of market based pricing
The Quality / Price Matrix
The Goldilocks Theory
Business Categories Available in This Hub
Categories Already Taken
Bookkeeping
Communication Coach
Conveyancing
Digital Marketing
Financial Planner
Mortgage Broker
Property Management
Recruitment
Workflow & Process Consultant
COME AND JOIN OUR NEXT MEETING
If you'd like to find out more about the hub, why not register to come along as a guest to our next meeting.