Fresh Corporate is launching! Join us at an Expression of Interest meeting on Tuesday, 6th of March, 9:30am to 11am.
Please arrive before the scheduled start time so you can find a park and remember to bring your business cards!
Venue: Waterman Business Centre, Caribbean Park
Address: 44 Lakeview Drive, SCORESBY, VIC 3179
Parking: Free parking is available. Best parking at rear of the venue.
Click to open Map
Register Below.
Mission and Purpose
If you are a corporate, private company, national or multi-national who's target audience and existing networks are other corporates, national or multi-nationals this is the networking group for you.
Fresh Corporate is designed to assist corporate companies network with companies at a similar level so they can save time and effort through more targeted networking. You will be able to work with referral partners who can introduce business at scale, create meaningful joint initiatives and who have the connections that are significant to your business.
Hubs will contain non-competing companies to allow for greater collaboration and sharing.
Fresh Corporate embodies the Fresh values which include:
A fun, dynamic, Fresh Approach to Networking that is not stuffy, or regimented, with no quota systems for referrals
Flexible within a structured framework
Being a committed member, inviting guests, turning up, moving the Hub forward
Think Fresh First – wherever possible use, recommend and promote Fresh member services first
Embracing a community spirit – being engaged in the wider Fresh community and its various initiatives and events
Giving back to the community – supporting charity and philanthropy
Expression of Interest Meeting – Registration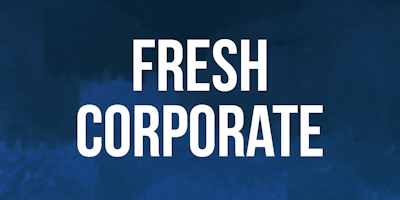 Venue:
Waterman Caribbean Park
44 Lakeview Drive, Scoresby, VIC 3179
Ask a Question
Have a specific question about Fresh membership?
Sign up to Fresh News
Information about master networking and Fresh events.